Alexandra Trusova has parted ways with respected trainer Eteri Tutberidze
Russian figure skater Alexandra Trusova has triggered debate in her homeland after it was revealed she is changing her coaching team, moving from the revered camp of Eteri Tutberidze to a group trained by Svetlana Sokolovskaya.
Reports appeared at the weekend that Trusova, who won silver at the Beijing Winter Olympics in February, is making the move despite already unveiling routines developed with Tutberidze for the new season.
Trusova, 18, will leave Tutberidze's camp based at the Khrustalny complex in southern Moscow, moving across the Russian capital to train with Sokolovskaya's team at CSKA.
There, Trusova will join up with 19-year-old Russian men's star Mark Kondratiuk, with whom she is in a romantic relationship.
In leaving behind Tutberidze's tutelage, Trusova will no longer be training partners with Olympic women's individual gold medalist Anna Shcherbakova or world record points holder Kamila Valieva - who helped Russia to gold in the team event at the Beijing Games.
The motives behind the step have not been confirmed, although RIA Novosti cited a source as stating that Trusova felt the training routine under the famously demanding Tutberidze would leave her more prone to injury.
Trusova completed her short skate routine at the Russian national test skates in Moscow last month before pulling out of her free skate performance with a back ailment.
It's not the first time Trusova has changed her coaching set-up.
Ahead of the 2020/21 season, she jumped ship from Tutberidze to join two-time Olympic champion Evgeni Plushenko, but later returned to the Tutberidze fold.
Nicknamed 'The Quad Queen' and 'The Russian Rocket' by skating fans, Trusova became the first woman ever to land five quadruple jumps in a single routine as she claimed silver at the 2022 Winter Olympics in Beijing.
However, her success was marred by an outburst following the event in which she appeared upset at missing out on gold and seemingly threatened to quit the sport.
In addition to her Olympic medal, Trusova is a two-time world junior champion, a 2021 world senior championship bronze medalist, and a two-time European bronze medalist at senior level.
Discussing the coaching change, iconic Russian figure skating trainer Tatiana Tarasova cited Trusova's relationship with Kondratiuk as an obvious motive.
"After all, she and Kondratiuk are in love, she switched to see him more often," the veteran coach told TASS.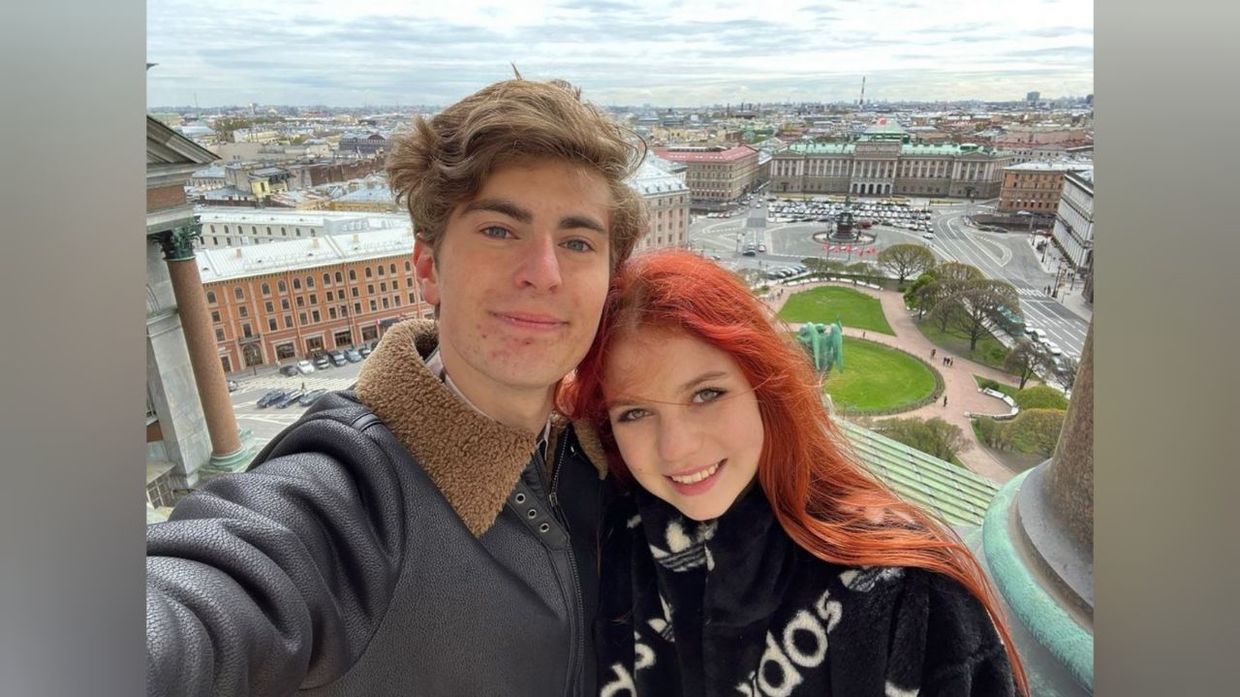 Trusova and Kondratiuk have gone public with their relationship.
Instagram / @avtrusova
Former Olympic ice dance champion Tatiana Navka said she was unsure that Trusova's actions would pay off.
"I don't know what happened. Maybe it was something serious. In my opinion, this is wrong," Navka told RIA Novosti.
"She was raised in Eteri Tutberidze's group, she achieved great results. Trusova already left once, then returned."
Russian figure skaters have been banned by the International Skating Union (ISU) from all official international competitions for the upcoming season because of the conflict in Ukraine.
That will deprive the likes of Trusova, Shcherbakova, Valieva and others of the chance to appear at the ISU's Grand Prix series and the 2023 World Championship.
As compensation, Russian officials have stepped in to organize their own set of Grand Prix events, with Trusova set to appear in Sochi at the end of October and in Samara in November.
The Russian National Championship - where Trusova boasts two silver medals and a pair of bronze medals - is being held in Krasnoyarsk in December, while the Russian Grand Prix Finals are set for Sochi in early March.
(RT.com)