The phenomenon of this regional cinematography is being talked about in different parts of the world, with a number of movies having already won festival prizes in different countries. However, not everyone has managed to see them. Let's set the record straight!
Filmmakers from Yakutia - one of the coldest and also most cinematic regions of Russia - have succeeded in many ways. Their movies outplay Hollywood productions in local distribution, while also bringing home prizes from some of the largest festivals around the world.
They also gather hundreds of thousands - and sometimes millions - of views on the Internet, such as the war drama 'Private Cheerin' (2021). But, Yakut cinema still has one big drawback: even YouTube hits are often not accompanied by English subtitles. Yet, there are exceptions to the rule. Below are four movies you can watch right now! You'll find ghosts, a Ferris wheel, as well as walruses in them, while one of the motion pictures is even nominated for an Oscar!
1. 'Ferrum' (2015)
It is not by accident that the Yakut industry is dubbed 'Sakhawood', with a bit of understandable irony: the genre diversity there is pretty much Hollywood-like. The local audience respects all kinds of movies - comedies, horror and historical dramas alike. But, Asian cinema has had just as much influence on the local industry as Hollywood. For instance, the mystical drama 'Ferrum', at first, resembles a Korean thriller - it's all stylish, creepy, but also humorous.
A young hitman in an expensive suit tries to elicit from a former colleague the secret information of where he hid the common fund. He does not soil his own hands, though: at his behest, two thugs enthusiastically dip the poor guy in a tub of water. And accidentally kill him before he has time to tell them where the money is located. There is nothing to be done - the main character goes to the woods to bury the corpse himself. All kinds of crazy stuff starts happening to him there: weird visions, strange fellow travelers. The "Korean" thriller turns into a road movie in the vein of Jim Jarmusch's 'Dead Man' (1995).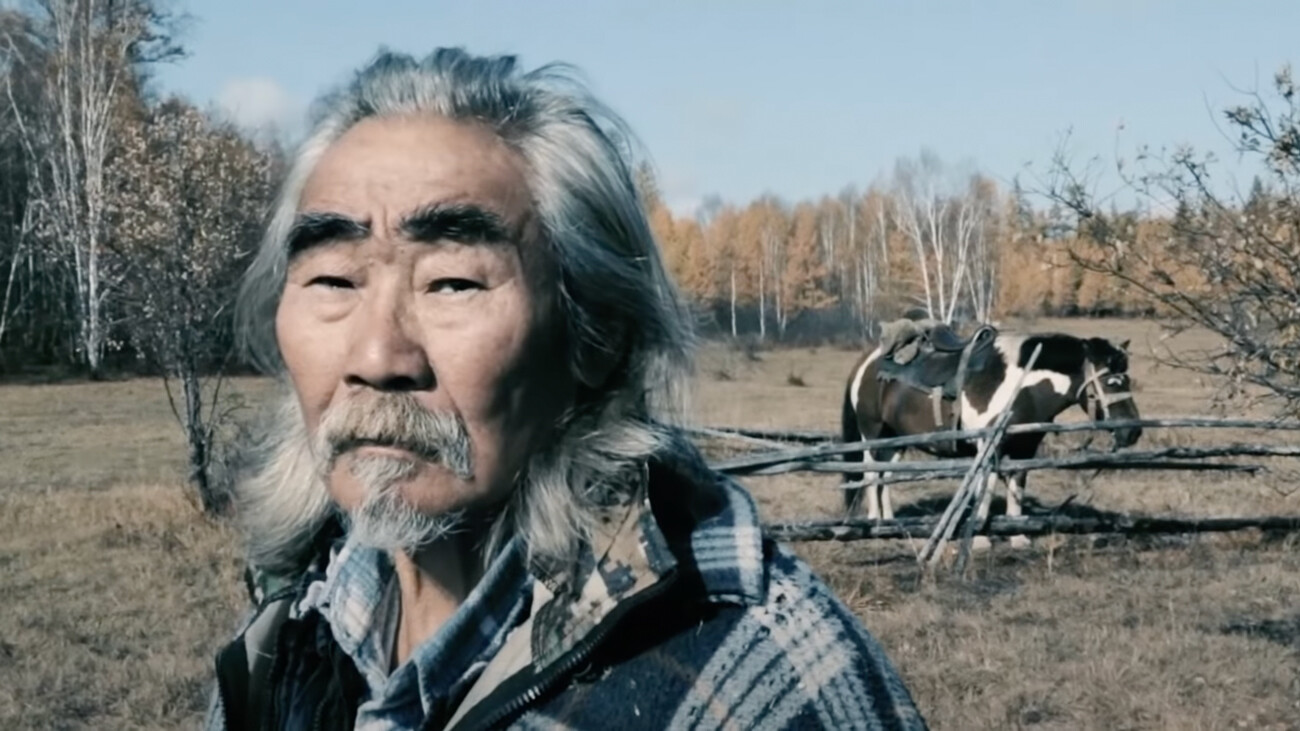 Prokopy Burtsev, 2015
Yakuts are pagans, so their stories often have a mystical dimension. Whereas in the urban scenes of 'Ferrum' they speak Russian, the language of urban civilization, when in the woods, the characters switch to Yakut, as the outside-the-city world lives in line with pagan laws. Even ordinary things here are not what they seem. The cheap candy that the killer chews in a moment of stress portends a meeting with something otherworldly, with the railroad ('ferrum' is 'iron' in Latin) turning into a metaphor of destiny.
The first feature length movie by young director Prokopy Burtsev (who is also the scriptwriter, editor and producer), like the majority of Yakut movies, was made on a shoestring budget, amounting to merely $10,000.
2. 'Bonfire' (2016)
Dmitry Davydov is probably the most famous Yakut director outside the republic. In the not so distant past, he was a teacher and head of a village school, being engaged in filmmaking during his vacations. He made his debut - the drama 'Bonfire' - in his native village of Amga. All the actors were his fellow villagers, including those from the Amga People's Theatre. It was this movie, actually shot by an amateur director, that brought Yakut cinema to the international arena. The motion picture won a prize at the Canadian 'ImagineNATIVE' festival, was nominated at the Busan film festival (South Korea) and to the Asian Oscar - the Asia-Pacific Film Academy award.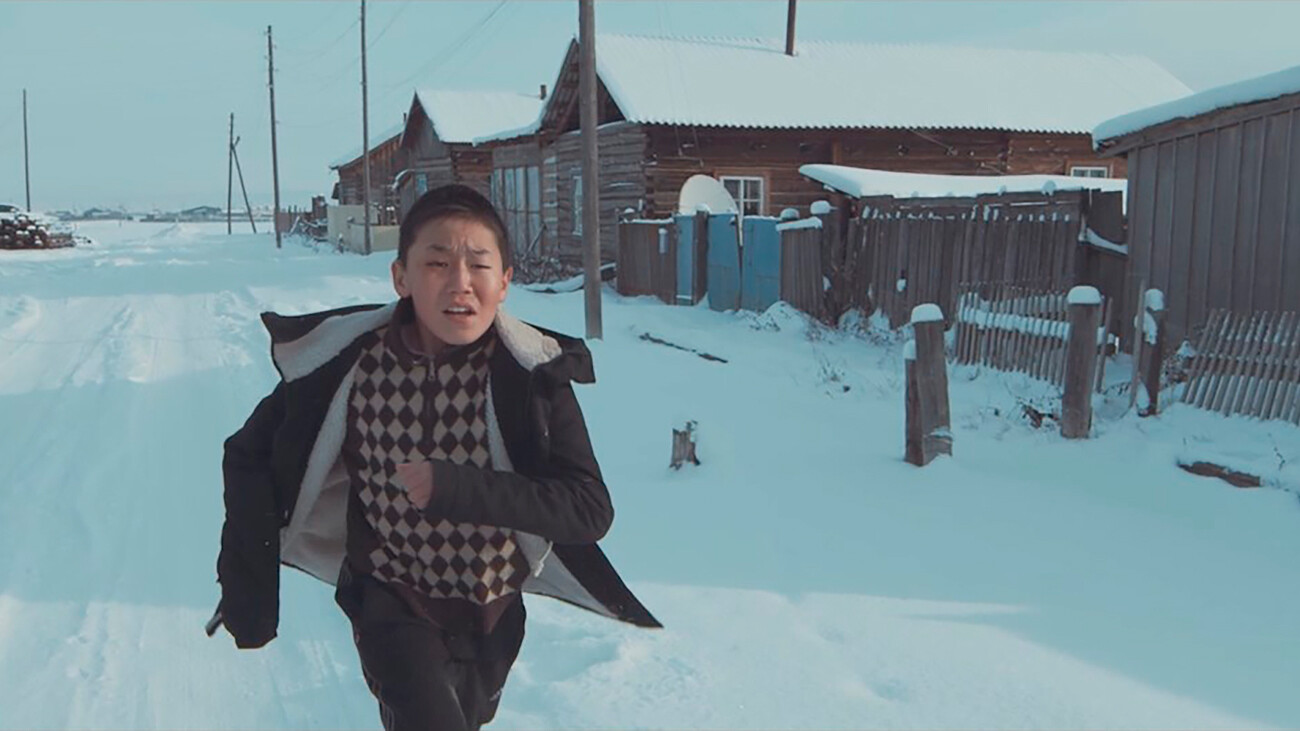 Dmitry Davydov, 2016
The movie tells a story of a young guy who gets drunk and runs over his drinking pal with a tractor, then hangs himself in shame. He leaves his father, sullen old man Ignat, alone with his eternal disgrace. The village is small - everyone knows each other. Ignat never did evil, he never stole anything nor did he ever slander, but he comes into his old age like this, alone and in confrontation with everyone else. Then, a homeless boy helps Ignat to find a new meaning in life. The old man takes the boy to his house and teaches him his wood carving skills. And then, Ignat even meets a new love - at his age! And the seemingly extinguished fire of life is kindled by a strong wind. But not everyone is pleased with Ignat's happiness.
The harsh nature and harsh people bring to mind the movies of Ingmar Bergman, while the theme of contagious evil - those of Martin McDonagh.
3. 'There Is No God but Me' (2019)
After 'Bonfire in the Wind', Davydov shot another piercing drama, but now almost all the action takes place in the city. Ruslan, a lumberjack, is forced by his fellow villagers to leave his native village. Everyone respects him, but Ruslan's mother is on her last legs. Because of her Alzheimer's disease, she stops recognising her relatives, scares the local children and once even goes into someone else's house with a shotgun. She needs to be taken to the city for treatment, so Ruslan takes her. He rents an apartment and gets a new job, but he procrastinates with sending her to the clinic to the bitter end - how can he put his mother in somebody else's hands? But the disease is getting worse and literally all in his circle convince Ruslan: everyone will be better off if he agrees to the treatment.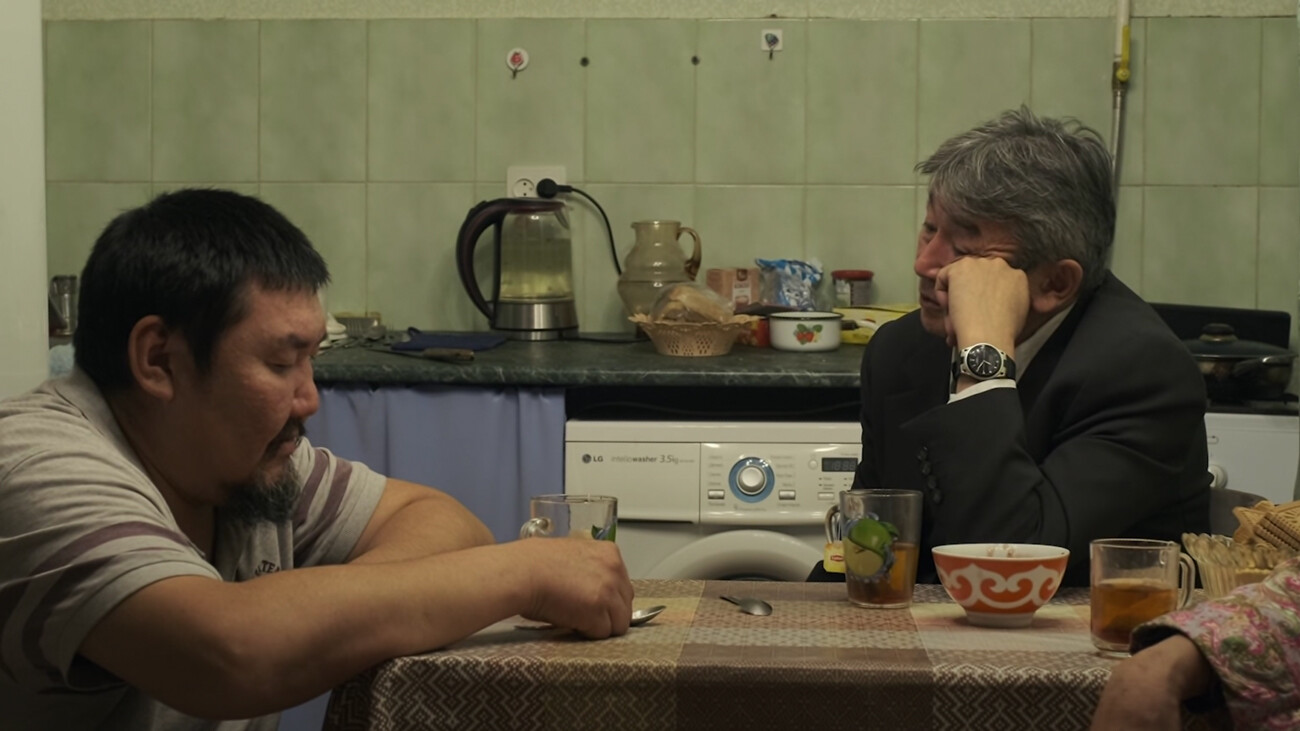 Dmitry Davydov, 2019
Davydov is like a Yakutian Asghar Farhadi. Like the Iranian director (two-time Oscar winner for 'The Divorce of Nader and Simin' and 'The Salesman'), he is interested in unsolvable moral dilemmas that slowly, but surely, destroy even the strongest from within. The closest to Farhadi is the drama 'There is No God but Me', which had less luck with awards than the debut, but this movie demonstrates the undoubted growth of the director's skill. Austerity of images and simple metaphors (like a Ferris wheel, for example: here it is a symbol of an impossible future) only strengthen the sense of reality.
4. 'Haulout' (2022)
This year, Yakutia has, for the first time, hit the headlines in connection with the Oscars - 'Haulout', a joint work of Maxim and Evgenia Arbugaev, a brother and sister from the Yakut village of Tiksi, has been nominated for an American Academy Award in the 'Best Short Documentary Film' category. It is a 25-minute portrait of marine biologist Maxim Chakilev, who observes the life of walruses on the coast of the Sea of Okhotsk - a beautifully filmed and, at the same time, an eerie testimony of the impact of global warming on wildlife.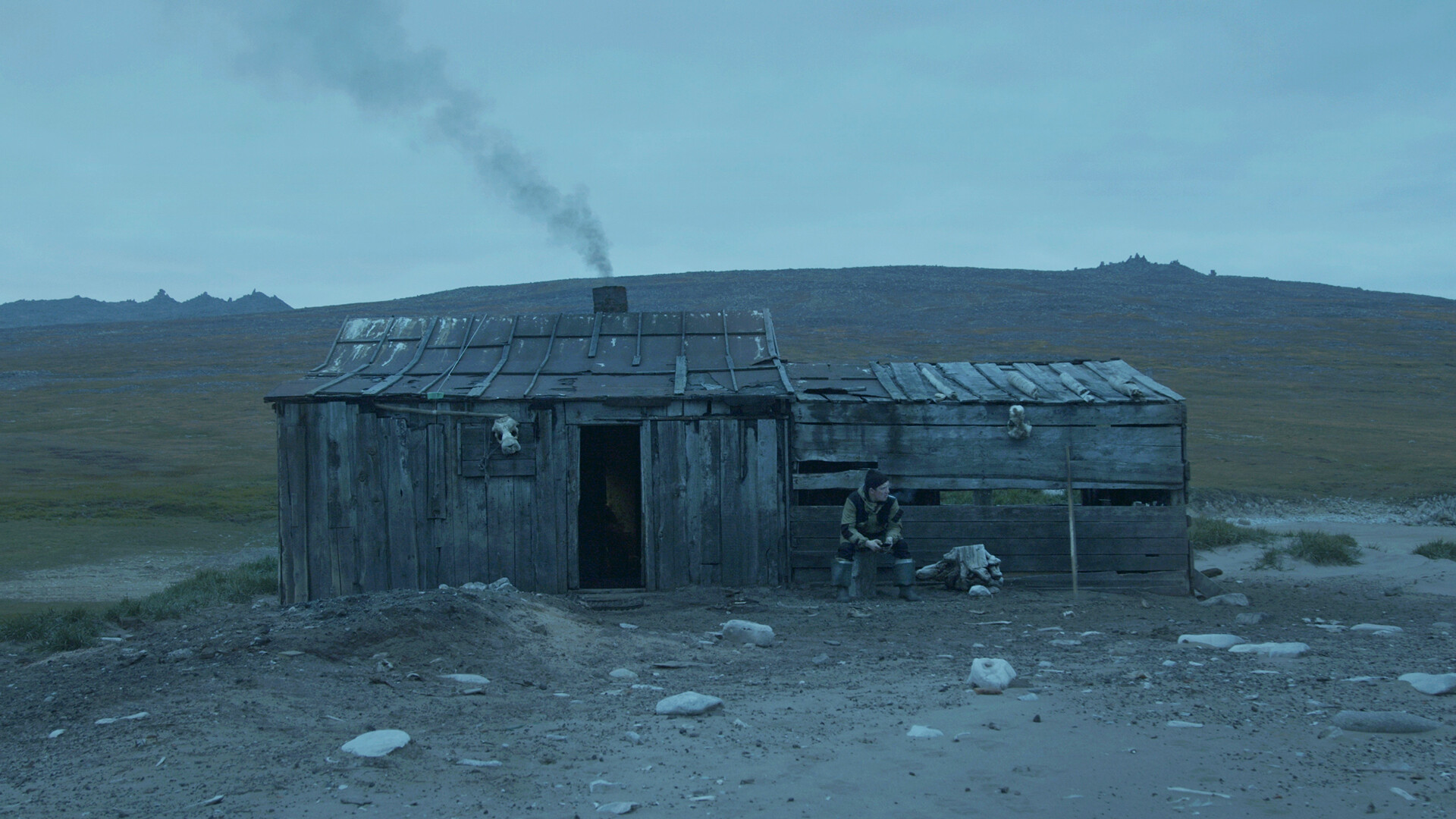 Maxim and Evgenia Arbugaev, 2022/Albireo Films
Cape Serdze-Kamen is experiencing a real walrus invasion - not finding any ice in the sea, the beautiful animals come to the shore in thousands and literally die in the jam. During the three months of filming, both Chakilev and the Arbugaevs, who also acted as cameramen, found themselves locked in their hut three times - there were so many walruses around that they just could not open the door. The movie itself has been uploaded on The New Yorker magazine's official YouTube channel.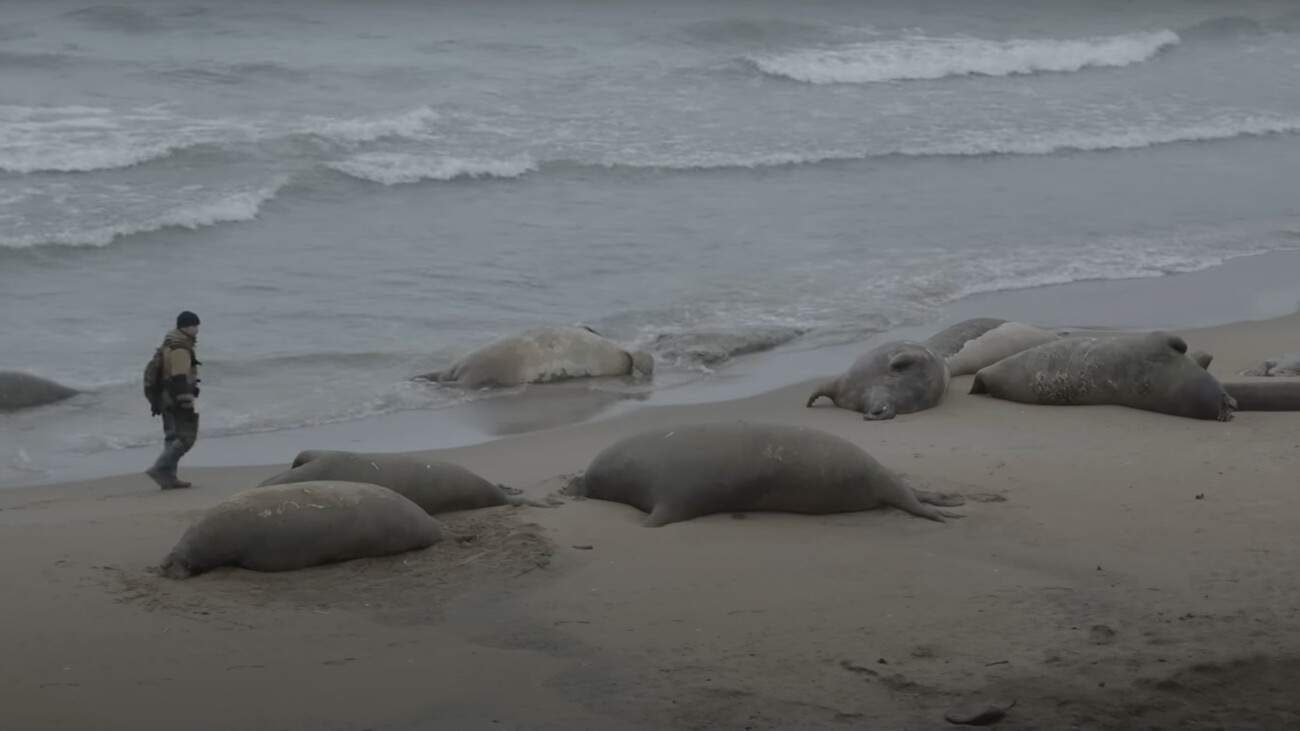 Maxim and Evgenia Arbugaev, 2022/Albireo Films
Evgeniya Arbugaeva is a photographer whose work has been published in leading Western publications, such as Time, National Geographic and others. Maxim Arbugaev is a cameraman and winner of the Sundance Festival for his work in Christian Fry's Genesis 2.0 about mammoth tusk hunters. In 2023, Arbugaev is to make his feature movie directorial debut with the drama 'End of Summer' (joint work with Vladimir Munkuev), starring Yuri Borisov.
Dear readers,
Our website and social media accounts are under threat of being restricted or banned, due to the current circumstances. So, to keep up with our latest content, simply do the following:
Subscribe to our Telegram channel
Subscribe to our weekly email newsletter
Enable push notifications on our website
Install a VPN service on your computer and/or phone to have access to our website, even if it is blocked in your country