Despite being dense with buildings, Moscow has a lot of large green spaces with a centuries-old history.
Apothecary Garden
This is the oldest botanical garden in Russia, founded by Peter the Great. It's called the Apothecary Garden because, initially, medicinal plants were grown there. Today, they grow a lot of different things in this garden!
Kirill Zykov/'Moscow' agency
Mikhail Djaparidze/TASS
Neskuchny Garden
Neskuchny Garden is a part of Gorky Park, the central park of Moscow. According to one of the versions, the garden received such an interesting name ('neskuchny' in Russian translates as "not boring") in the 18th century, because the owner of a local estate - Prince Nikita Trubetskoy - arranged all kinds of entertainment there for his guests.
This is also considered the most secluded and "green" part of Gorky Park.
Vitaly Belousov/Sputnik
Maria Devakhina/Sputnik
Tsaritsynskiy Park
Tsaritsyno is a palace building complex of the 18th century. Usually, architecture draws all the attention, but the park around the palace is no less picturesque. As of today, the look of the park has been restored with maximum possible precision. The park has a musical fountain, boat stations, specially equipped leisure zones with free deckchairs, kick-scooter and bicycle rental, as well as electric car excursions.
Denis Voronin/'Moscow' agency
Legion Media
Izmailovsky Park
This is 310 hectares of forest within the city limits with tennis courts, a boat station, an amusement park and many other types of entertainment. Also, different classes are held in the park every day: aerobics, dance and singing lessons, a DJ workshop and even sand animation - and all of it absolutely free!
Sergey Vedyashkin/'Moscow' agency
Alexander Avilov/'Moscow' agency
Japanese Garden
This garden was specially designed with the participation of a Japanese architect. The park has pavilions in the Japanese style, little waterfalls, ponds and bridges. Some of the plants have been especially brought from Japan. The garden is located quite far from the center of the city, in the north of Moscow. It is open from April to September.
Andrey Nikerichev/'Moscow' agency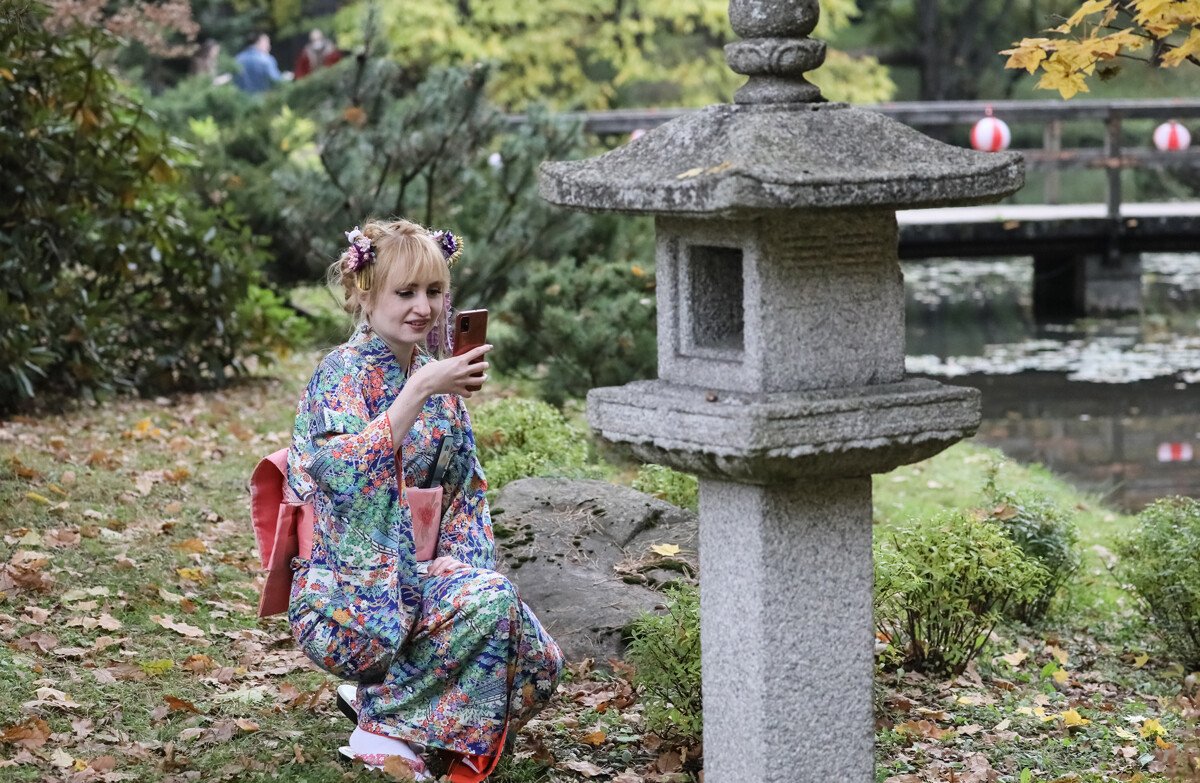 Sputnik
Sokolniki Park
This park has a long history - back in the 15th century, Russian tsars went there for falconry. That's how the name of the district emerged on the territory of which the park is located ('sokol' in Russian means 'falcon').
Today, apart from walks, you can do wakeboarding, rest at a pool or go for a picnic in specially equipped zones.
Sergey Vedyashkin/'Moscow' agency
Sergey Vedyashkin/'Moscow' agency
Fili Park
This giant green park lies along the Moskva River. Apart from usual cycling, you can (for free!) attend meditation classes, join a running club, participate in beach volleyball training or Nordic walking or even study the Spanish language.
Sergey Fadeichev/TASS
Meshchersky Park
In this 465-hectare park, you can find a variety of unusual children's playgrounds. For example, the 'Bird City' playground imitates the habitats of different birds, while 'Panda park' is a playground with climbing routes for different training levels. Peredelkino, the "writers' town", is a five-minute walk away from the park; many famous authors of the 20th century lived and worked there. Today, it's restored and even takes in new residents - writers, poets and translators.
Meshchersky Park
Krasnaya Presnya
Before this park was created, the "Studenets" estate was situated there, which contemporaries called "an absolute Venice among gardens", because of its Dutch ponds with little bridges. As in other parks, you can have a walk, relax on the benches and do yoga. The park also has a three-level skatepark.
Gavriil Grigorov/TASS
Zaryadye
This park appeared very recently in the place of the 'Rossiya' hotel (a giant ugly Soviet building that was outdated, both morally and physically, and a decision was made to demolish it in 2006). After numerous debates, it was decided to create a public park on the vacant area, literally a stone's throw from the Kremlin. In it, nature clashes majestically with modern technology. The park has the largest translucent construction in the world for creating a special micro-climate for plants, with solar panels installed on its surface. The park also has many other "smart ecosystems" and boasts a "hanging bridge" over the Moskva River.
Legion Media
Inna Polekhina/Getty Images
Dear readers,
Our website and social media accounts are under threat of being restricted or banned, due to the current circumstances. So, to keep up with our latest content, simply do the following:
Subscribe to our Telegram channel
Subscribe to our weekly email newsletter
Enable push notifications on our website
Install a VPN service on your computer and/or phone to have access to our website, even if it is blocked in your country