Only in Russia can a math genius be a national hero. Russians have immense respect for Grisha Perelman, who lives in the Kupchino district of St. Petersburg. But still, they can't honor his simple request - leave him alone.
"Sandwiches and cakes were eaten, rain and music poured, the huge profile painted by Sasha Brazgina was blown away by the wind, the dense curtain on the windows of the jubilant crowd did not move," wrote an internet user on June 13, 2016.
This day was the 50th birthday of Grisha Perelman, the brilliant Russian mathematician who proved the Poincare Conjecture but yet turned down a million-dollar prize from the Clay Mathematics Institute. Also that day, a classical music concert was held under his apartment windows and a large-format portrait of him was unfurled - both were organized by his Russian fans.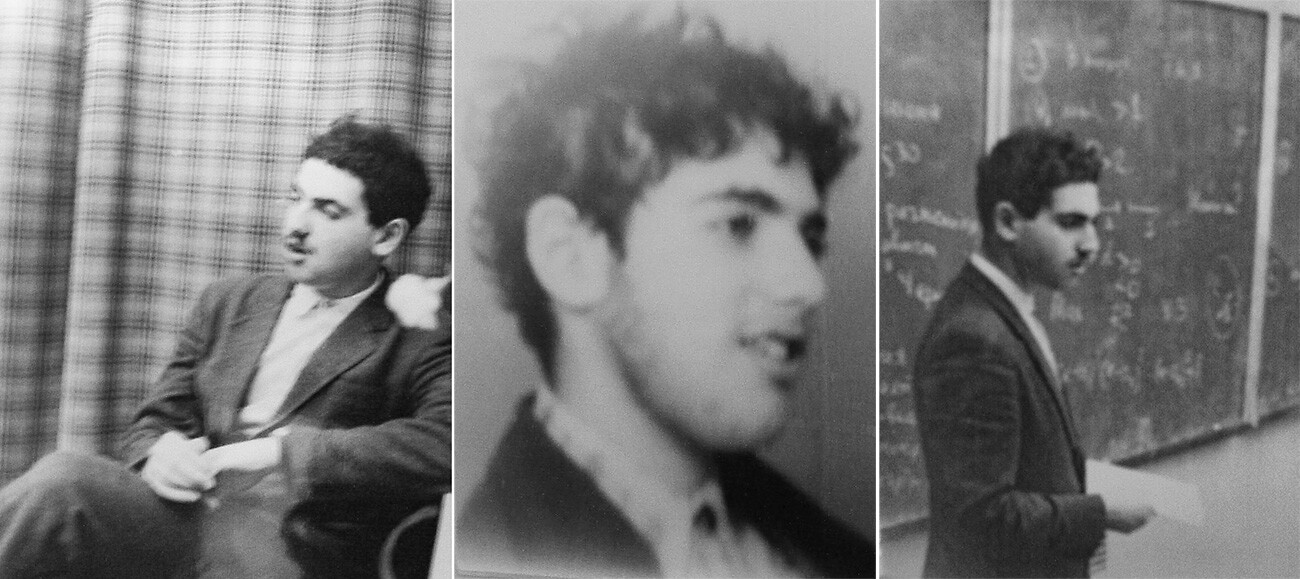 Perelman as a student
Komsomolskaya Pravda/Global Look Press
Five years earlier, in 2011, correspondents from the newspaper Komsomolskaya Pravda caught Grisha on the street when he was walking with his mother in a public garden. In response to a question about what gift he'd like for his 45th birthday, Perelman replied, "I would very much like journalists to stop bothering me." Nevertheless, every trip to the store remains an ordeal for him, and letters are raked out of his mailbox by neighbors because it's constantly full.
"Grisha, I want children with you"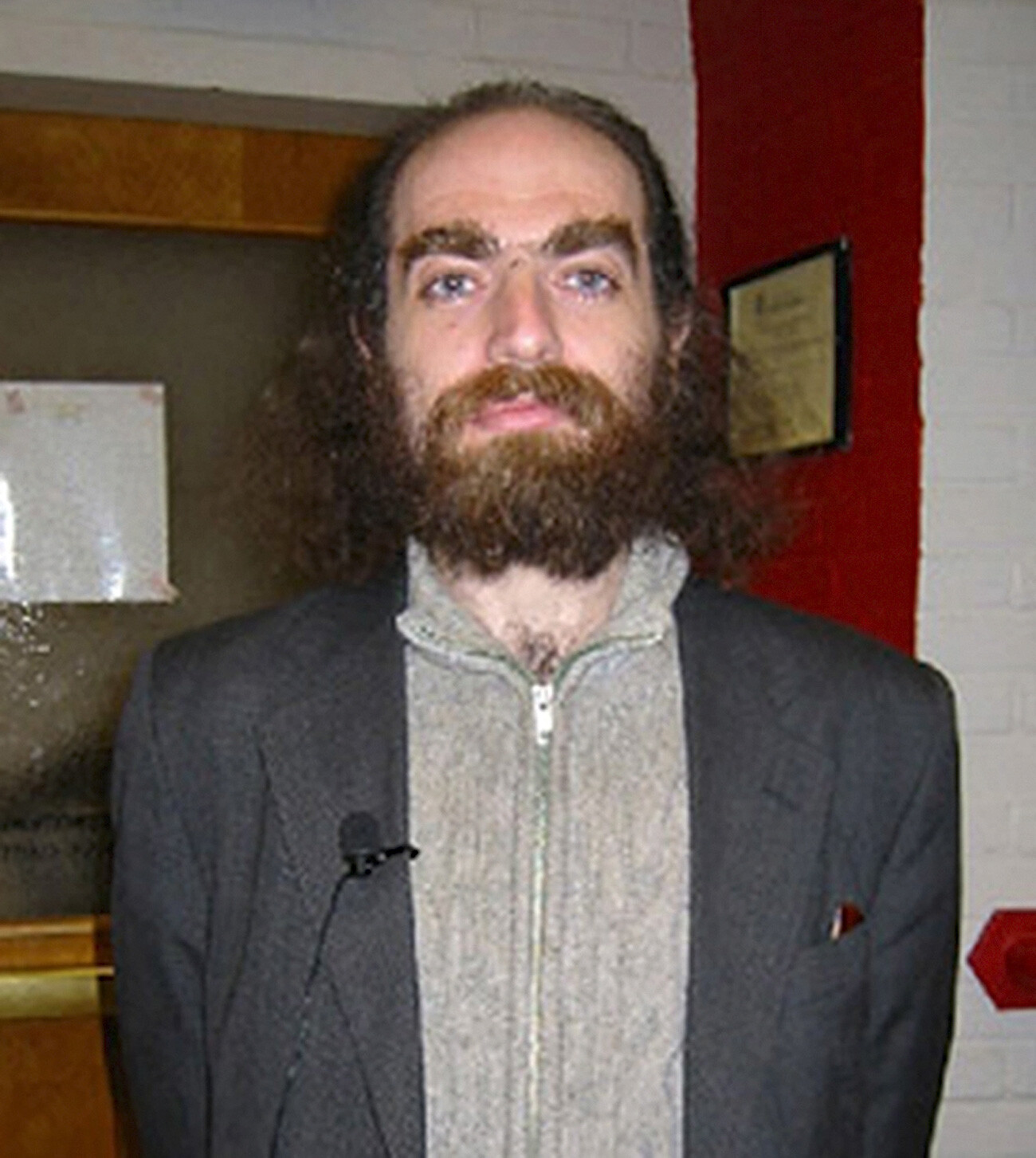 AP
There's no point trying to interview Grisha Perelman. Nevertheless, Russian paparazzi can be astonishingly intrusive - in the past they have pounced on the mathematician while he was walking on the street, as well as in the supermarket. His star-struck fans have not even hesitated to attack the very apartment where Grigory and his mother Lubov Leibovna live.
As one of Perelman's former teachers told the newspaper Komsomolskaya Pravda, "when the TV shows a boorish lass who puts flowers at the door of his apartment and yells: 'Grisha, I want a boy with you, he will be as beautiful as Mom and smart as Dad!' - for Perelman this only causes deep irritation."
Perelman is also appreciated by those in government. On his birthday, the famous mathematician received congratulations from St. Petersburg city officials. Invariably, however, he politely turns down all offers to take part in any official events, TV program or any scientific discussions, as well as invitations to give lectures, etc.
In fact, Perelman has resigned from all scientific and official academic positions, does not accept job offers, and has refused to become a member of the Russian Academy of Sciences - an honor that many Russian scholars and scientists usually wait years for.
Has he ever bothered to explain his behavior?
"I don't like their decisions"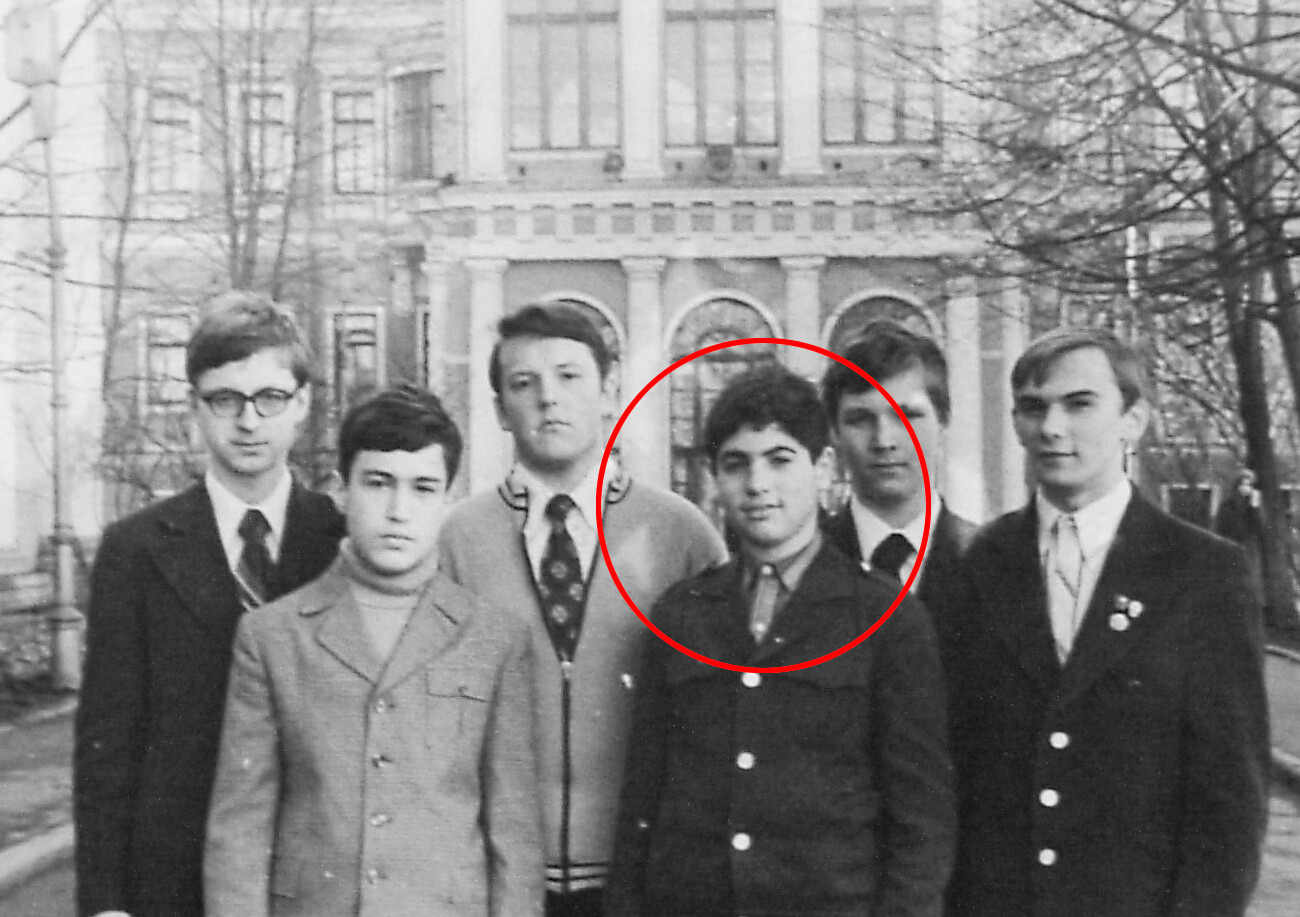 Grisha Perelman in St. Petersburg
Komsomolskaya Pravda/Global Look Press
In 2006, Grisha Perelman refused the Fields Medal, which is considered the most prestigious mathematics award, and which he was honored for proving the Poincare Conjecture. But this was not his first refusal of major prizes. As Russian mathematician Viktor Bukhshtaber confirmed in an interview in 1996 with the newspaper Troitsky Variant, Perelman received the European Mathematical Society's prize for young mathematicians and also refused it. Finally, in 2010, the Clay Mathematical Institute awarded Perelman a prize of one million dollars - again for the proof of the Poincare Conjecture - and Perelman refused this money as well.
The reason in each case was the same - Grisha's disagreement with the position of the international mathematics community. Journalists often try to present the mathematician's position as vain attempts to garner media attention. They cajoled confessions from Perelman's school teachers such as: "I remember that he did not want to join the Pioneers. He said: he did not like the uniform, the pioneer's greetings and all that."
Perelman's refusal of leading mathematics awards are not just a genius' whim, but an overall unwillingness to accept awards - because it would mean supporting the positions and accolades of the institutions that granted them. And this, Perelman doesn't want to do.
In one of his rare interviews, Perelman thoroughly explained his rejection of the Fields Medal and the Clay Institute Prize. "The main reason is my disagreement with the organized mathematical community. I don't like their decisions, I think they are unfair," Perelman stated.
Even earlier, in 2006, there was a scandal involving Chinese mathematician Shing-Tung Yau, who tried to take Perelman's laurels by claiming that it was he, Yau, who had found "complete proof" of the Poincare Conjecture. Yau later retracted the claim, but the attention of the international mathematics community to this empty boasting made Perelman scornful.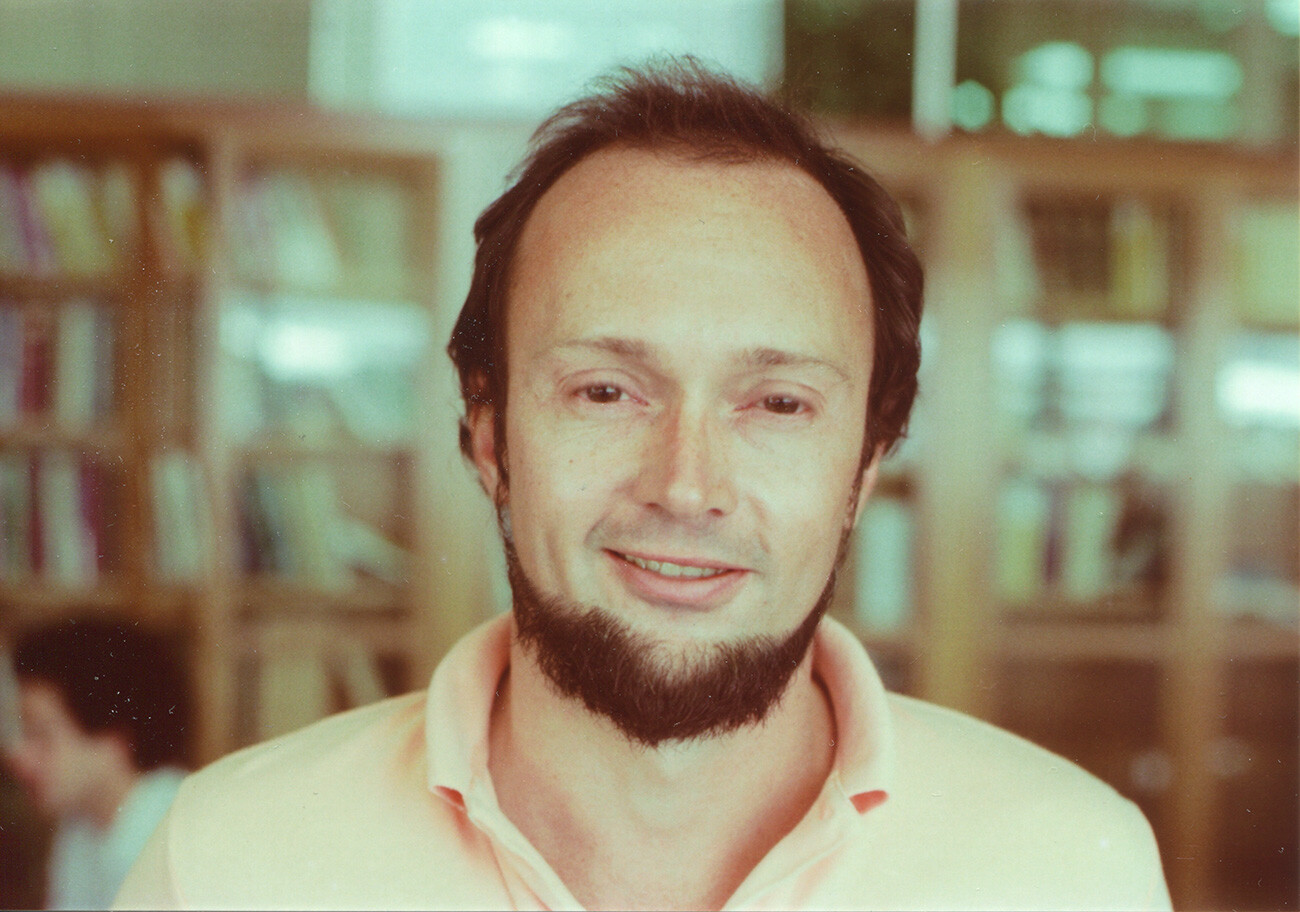 Richard S. Hamilton at Berkeley, California in 1982
George M. Bergman (CC BY-SA 4.0)
"Those people who break ethical standards are not the ones regarded as aliens," he told the New Yorker magazine in 2006 in his famous "Manifold Destiny" interview. "It is people like me who are isolated. Of course, there are many mathematicians who are more or less honest. But almost all of them are conformists. They are more or less honest, but they tolerate those who are not honest."
Perelman believes that the Clay Institute Prize, for example, should have gone equally to American mathematician Richard Hamilton because his research led Perelman to the idea of proving the Poincare Conjecture using the Ricci Flow. Perelman's recognition of Hamilton's achievements is a rare example of scientific graciousness, because Hamilton initially did not believe that Perelman had proved the Poincare Conjecture, and moreover, he had collaborated with Shing-Tung Yau.
"Perelman is not a loner"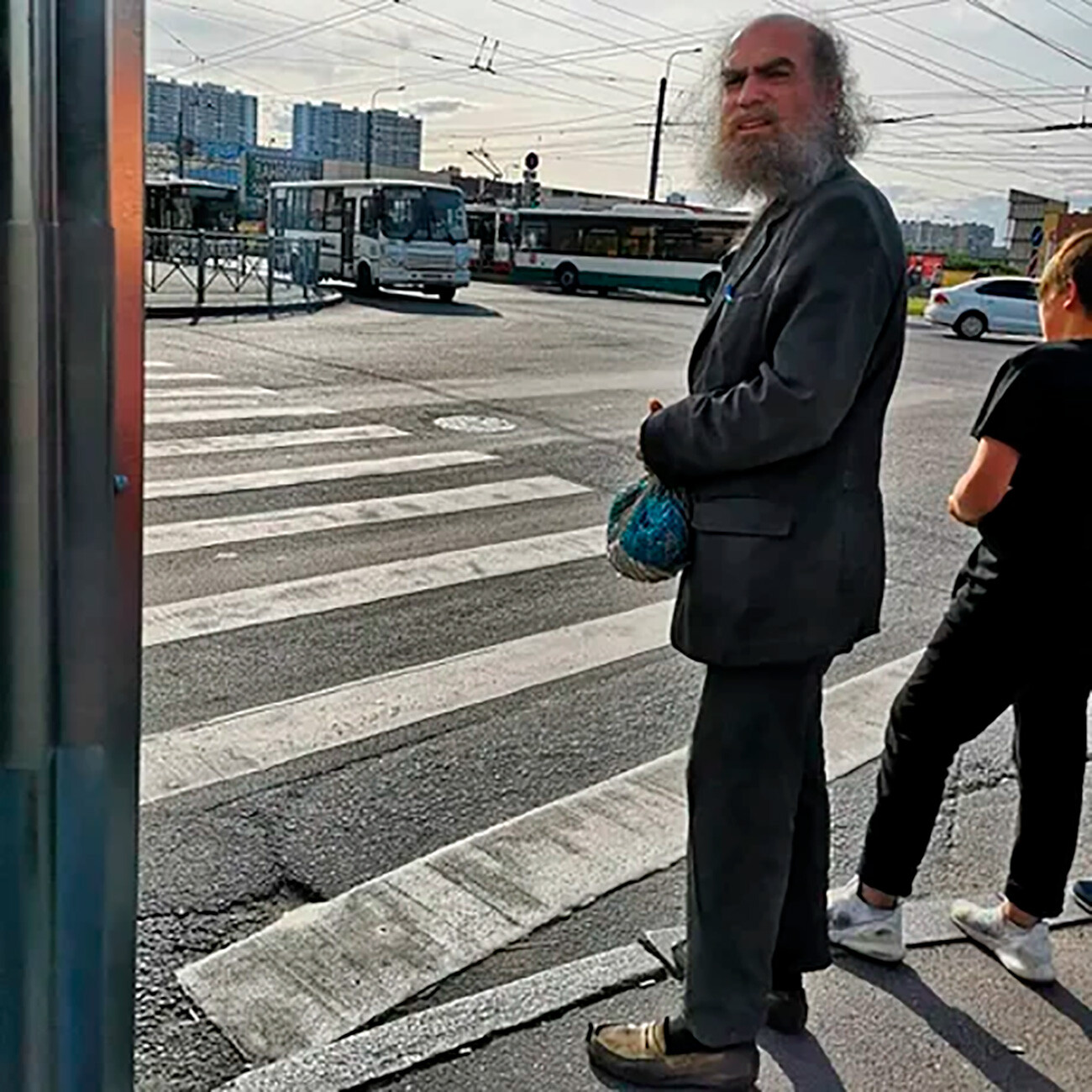 One of the photos where paparazzi caught an irritated Perelman in the street.
The last surge of major public interest in Perelman happened in 2016, on the occasion of his 50th birthday. As we already know, the mathematician always refused to leave his apartment to accept greetings from his admirers, and neither did he even bother to look out the window.
Many of Grisha's colleagues and compatriots are baffled why he turned down the money, and why did he return to Russia from the United States where he was offered to stay, live and teach. However, many people do understand that fame, media interviews and public appearances are terribly distracting from thoughtful scientific work.
Yet, as a scientist, Perelman is not a recluse at all.
"Come on, Perelman is not a loner! Rather, he's an individualistic person; though he does not live in a vacuum. Perelman is a scientist who perceives the ideas and influence of different people exceptionally well," explains Mikhail Gromov, one of Russia's leading mathematicians.
"Grigory is such a closed sphere. We can't perceive him," says Victor Bukhshtaber. "He has proved himself and he has entered the history of science. But going forward, it's necessary to let him live his life."
Dear readers,
Our website and social media accounts are under threat of being restricted or banned, due to the current circumstances. So, to keep up with our latest content, simply do the following:
Subscribe to our Telegram channel
Subscribe to our weekly email newsletter
Enable push notifications on our website
Install a VPN service on your computer and/or phone to have access to our website, even if it is blocked in your country