Amid the oil boom, local clothing brands and fashion houses emerged in the country; Russian names sounded in all areas of fashion: from couture to the mass market.
Context
The "alternative" fashion of the 1990s went down in history more like a performance. Spectacular looks didn't become widespread. But, outlasting the crisis, the collapse and the flourishing of markets with Chinese mass consumer goods (like the infamous Moscow 'Cherkizovsky' market, where half of Russia bought their stuff), the country entered a new fashion era.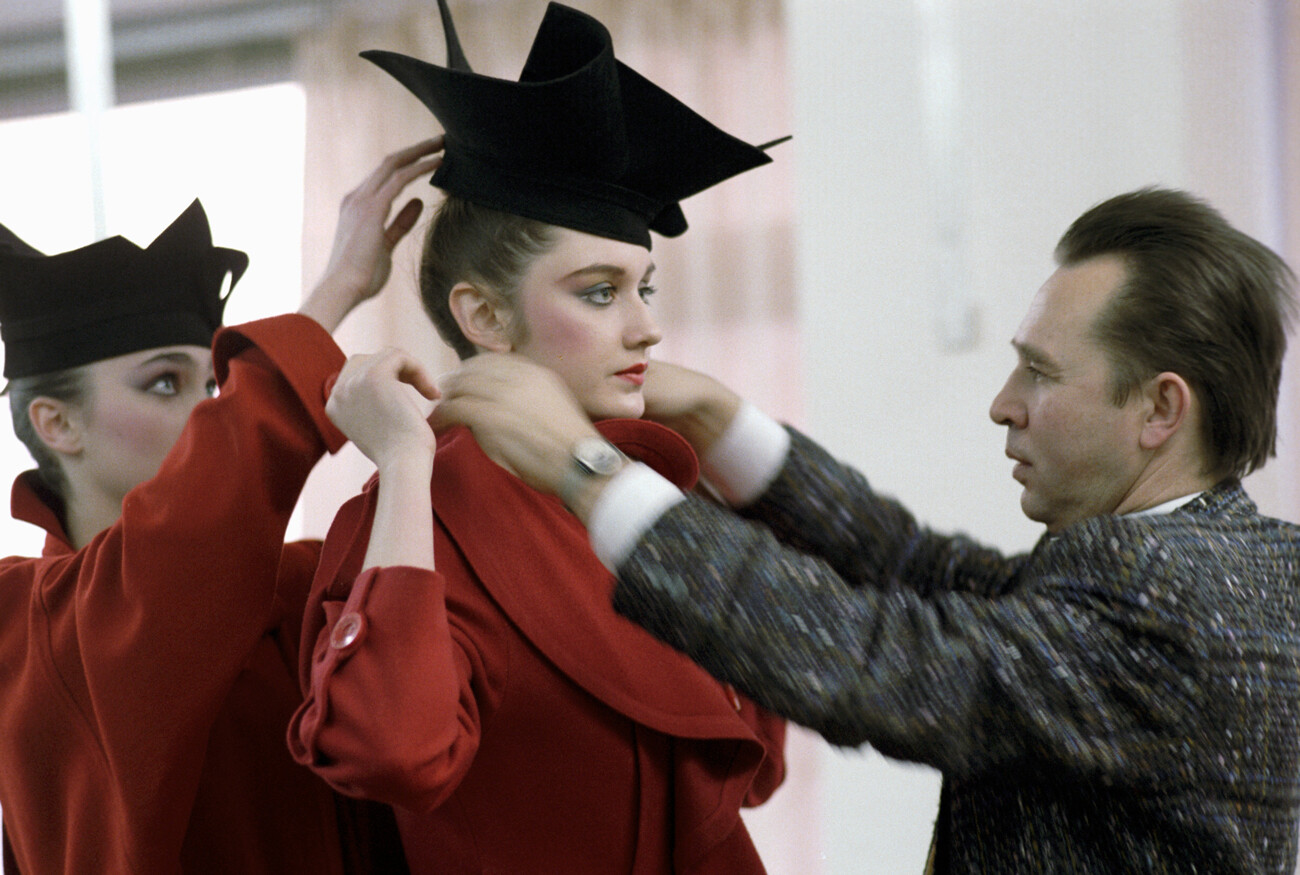 Slava Zaitsev in 1987
Vladimir Vyatkin/Sputnik
Petrodollar revenues created a solvent audience; gradually, amid such giants like Vyacheslav Zaytsev's, Valentin Yudashkin's and his protege Igor Chapurin's fashion houses, which had defined the face of Russian fashion back in Soviet times, as well as the transitional period, new designers began to emerge with their own clothing brands. Each of them possessed their own distinctive style, either playing with Russian fairy tales or 'Khokhloma' designs or modern street fashion.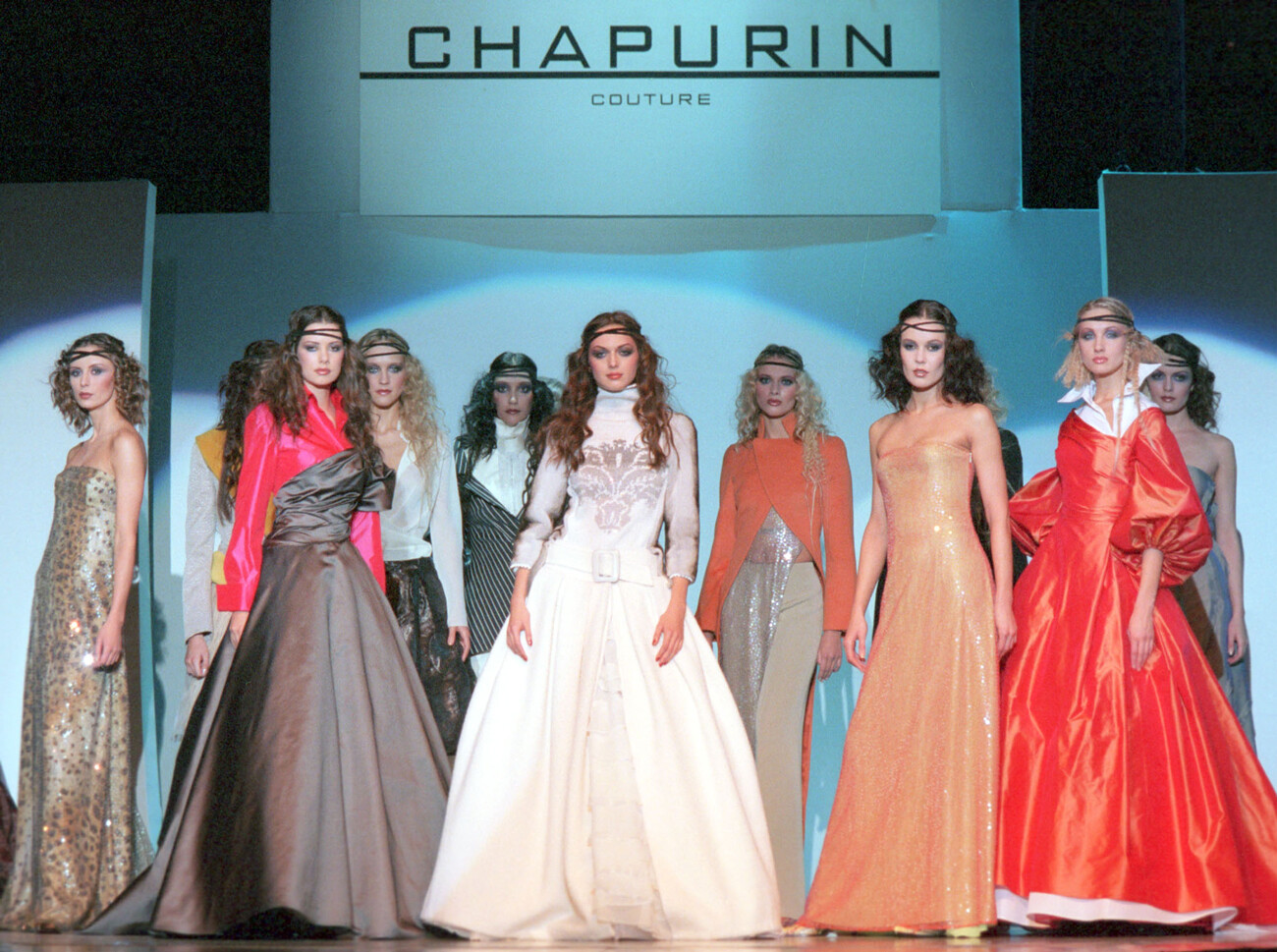 Igor Chapurin presents his new collection at the Moscow Fashion Week, 2000.
Roman Denisov/TASS
Couture brands were the first sign, then an original variant of ready-to-wear fashion followed; by the end of the decade, the mass market was actively developing. The collapse of Russia's own textile industry in perestroika and post-perestroika years led to clothing being sewn from imported fabrics.
The most frequent option was designs, created in Russia, being sewn in China, Vietnam, Sri Lanka and in other countries of the Asian region. Today, the country's own textile industry is going through a revival (at least not just in design, but in sewing and manufacturing, as well). Young Russian clothing brands bet on the 'Made in Russia' concept. Russians "walked all this way" in less than 20 years. And it was given a kickstart at the beginning of the 2000s.
Romance & glamor
One of the first successful fashion brands of the new era was the name brand of designer Alyona Akhmadullina. The St. Petersburg native with a fashion past and, later, a specialized education, was noticed back in her student years. In 2001, the brand 'Akhmadullina' appeared; four years later, the fashion designer showed her 'Buzzy-Wuzzy Busy Fly' fairy tale themed collection during Paris Fashion Week.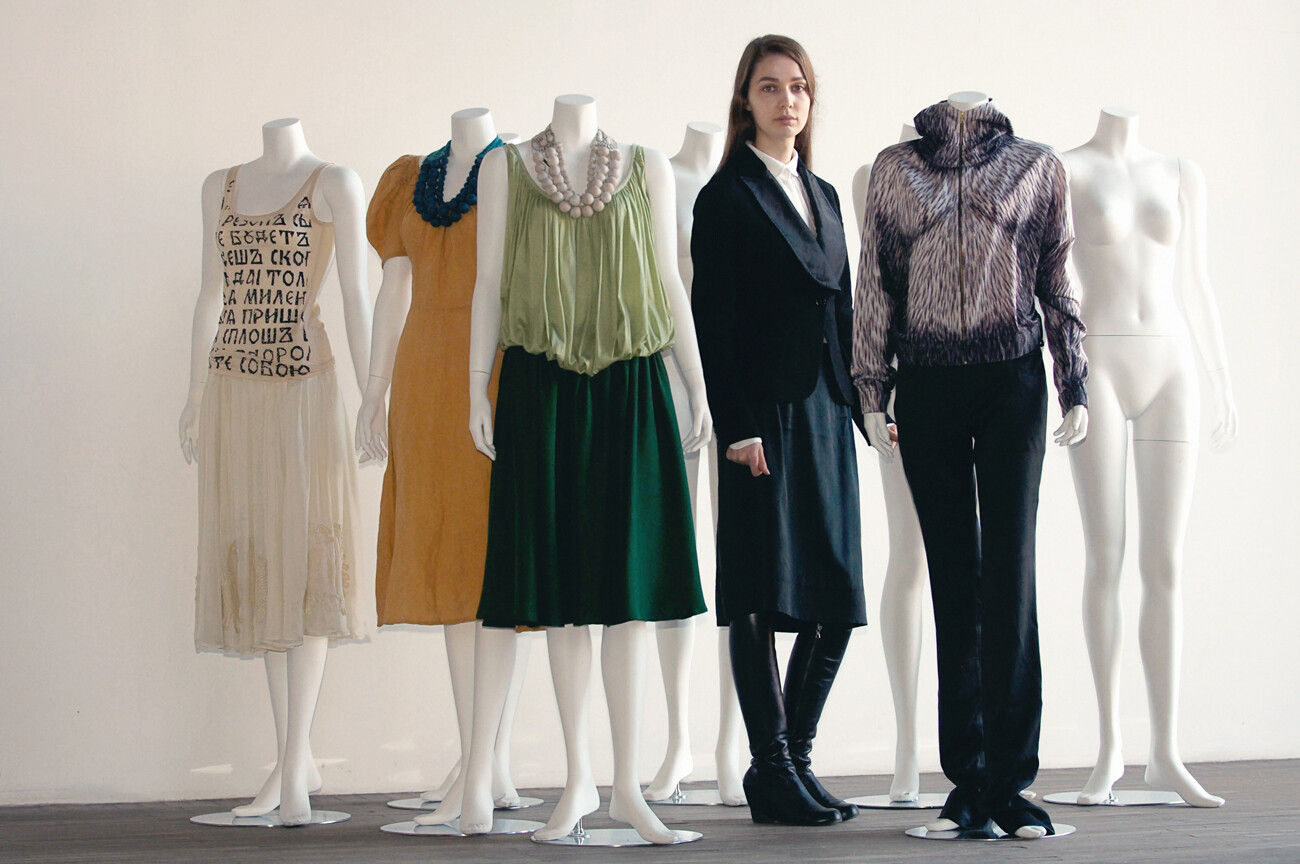 Alyona Akhmadullina among her designs. St. Petersburg, 2006
Yury Belinsky/TASS
After that, the designer steadily developed her brand. The first items were posed as couture clothing. According to all the canons of the genre, Akhmadullina demonstrated her collections in a two-story boutique in the center of Moscow, which, inside, looked like a fairy tale terem. By 2010, the brand had made a name for itself and the designer launched her mass segment 'Akhmadullina Dreams' brand, which is sold at large malls to this day.
Almost at the same time, another brand created by a very young couturier named Kira Plastinina (at that moment, the girl was 14) was born, aimed at romantic and cultured young people.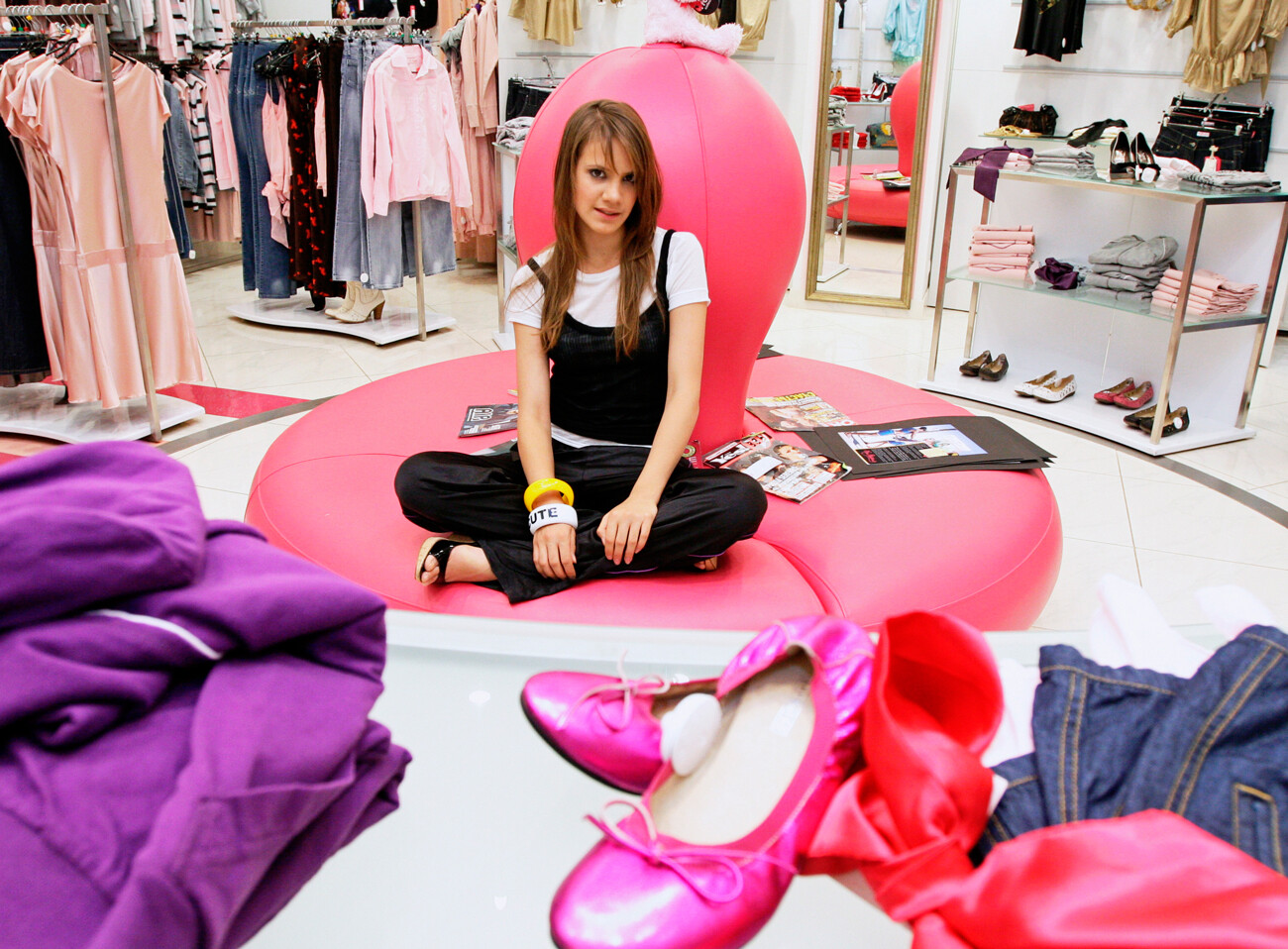 Designer Kira Plastinina in her boutique in Moscow, 2007
Alexei Krutov/TASS
Heavy financial backing allowed the designer to make a strong start. Promo campaigns of 'Kira Plastinina' became one of the first vivid examples of modern Russian fashion advertisement; her items immediately appeared on the pages of the premier Russian glossy magazines. Global celebrities visited Plastinina's shows. It's enough to mention just Britney Spears, for example. The 'Kira Plastinina' brand offered young people snazzy glamorous looks, but it also didn't forget about everyday formal clothing.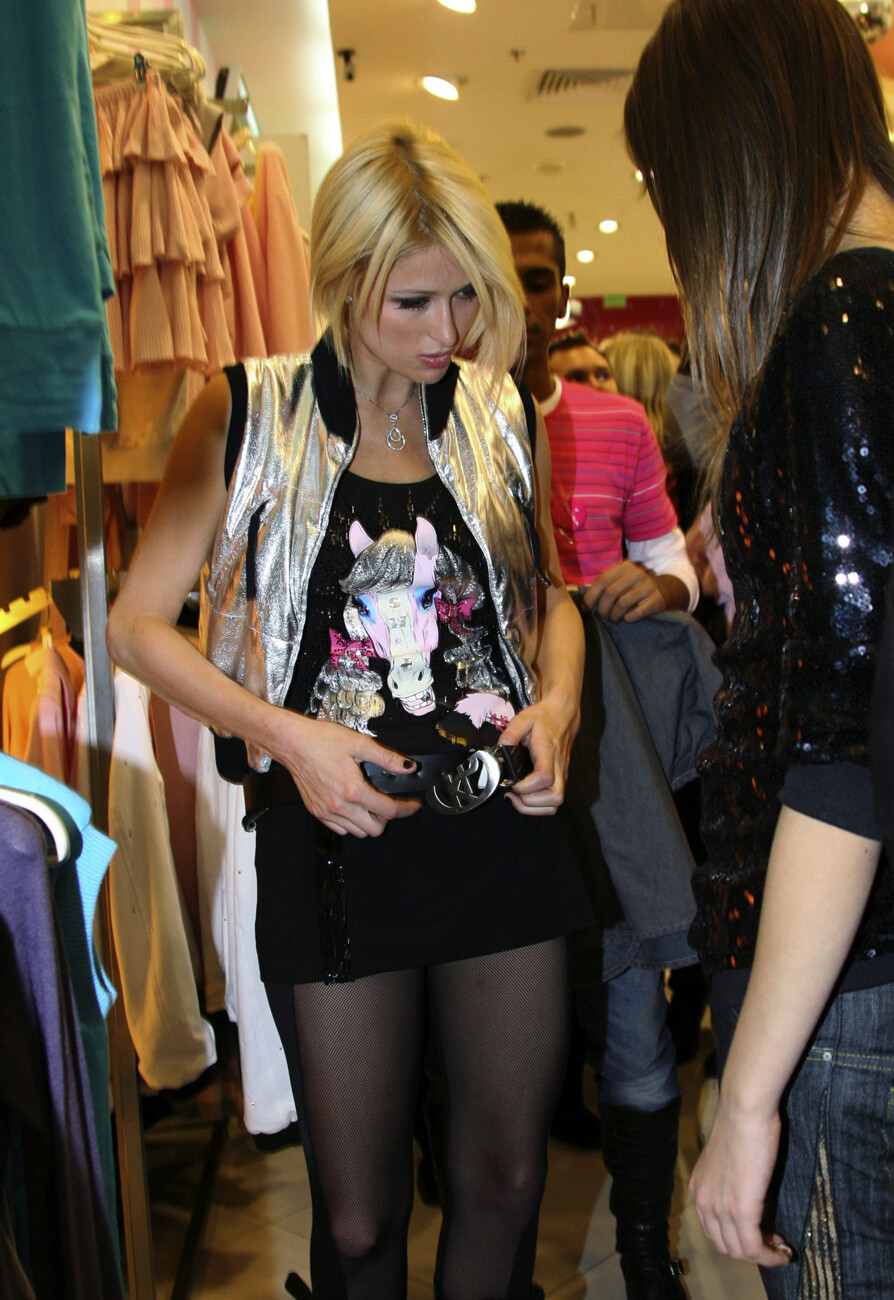 Paris Hilton visiting Kira Plastinina's store in Moscow, 2007
Mikhail Fomichyov/Sputnik
In the mid-2000s, Vyacheslav Zaytsev's "intern", designer Sultanna Frantsuzova, launched her own brand. Feminine silhouettes with retro hints by her were sewn from expensive fabrics. The designer quickly became recognizable and popular.
Meanwhile, by the end of the 2000s, items by young fashion designer Vika Gazinskaya also began enjoying some popularity. This designer, a former stylist, skillfully interpreted classic Dior silhouettes in a modern way. She herself defines her style as "futuristic laconism". Today, the 'Vika Gazinskaya' brand can be found on marketplaces among famous western designer brands.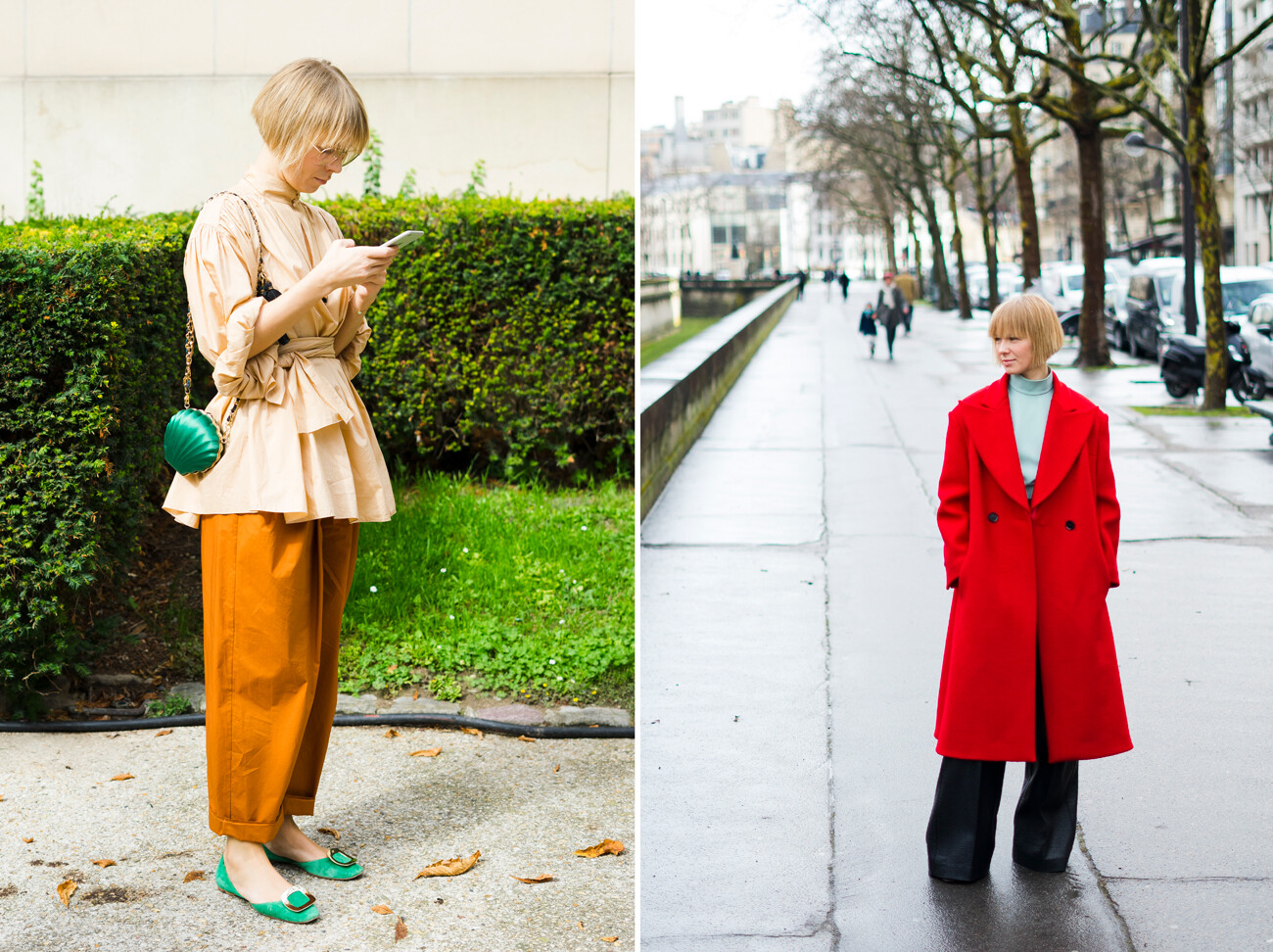 Vika Gazinskaya pictured during Paris Fashion Week, 2017 (left); Vika Gazinskaya wearing red coat, 2018
Nataliya Petrova/NurPhoto via Getty Images
Designer Viktoria Andreyanova has also been in the Russian fashion industry for more than 20 years. By the 2000s, she had already been in this profession for several years, but it was then, when she began developing commercially. Andreyanova's models aligned perfectly with the image of businesswomen, which were becoming more and more numerous.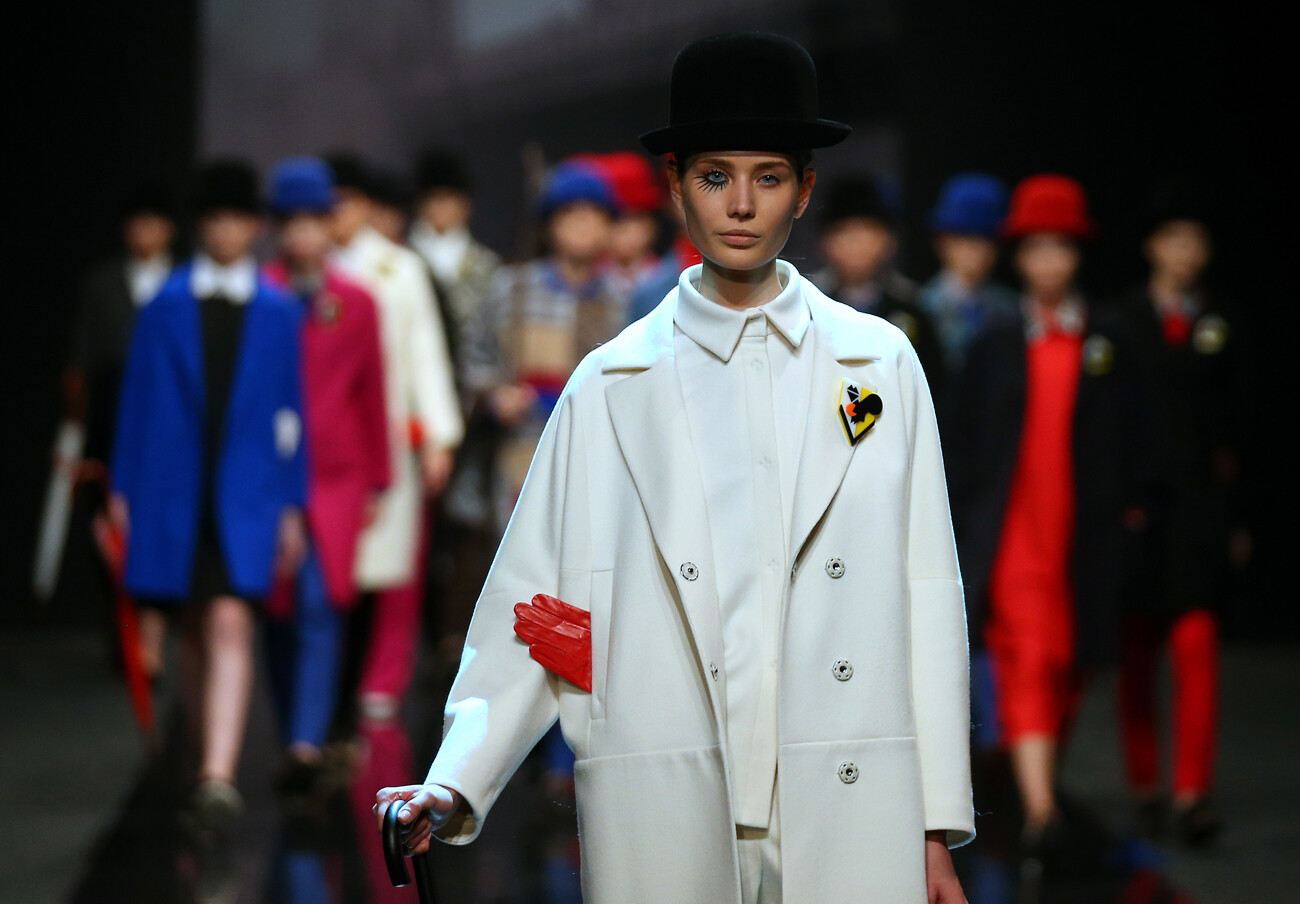 Victoria Andreyanova collection at the Moscow Fashion Week's catwalk, 2015
Valery Sharifulin/TASS
They were laconic, restrained, but elegant and implying high status (the designer still manufactures clothing for the country's top officials). The designer herself says that she drew inspiration, in many ways, from the creative work of avant-garde masters, such as Lyubov Popova and Varvara Stepanova.
Self-irony & gopniks
The landing party of male fashion brands of the 2000s was completely different from previously respected designers like Valentin Yudashkin. Young designers preferred outrage, instead of theatrical looks. But, not in the spirit of avant-garde performances. This clothing was made to wear.
For example, Denis Simachyov threw his name out there with such looks. Today, we mostly know him as a restaurateur and a party animal. Designer Simachyov was one of the first to implement traditional motifs like 'Khokhloma' and 'Gzhel' patterns, something typically Russian, in designing affordable and regular wear. By the middle of the 2000s, a t-shirt with colorful prints, stylized as 'Khokhloma', was a pass to the coolest Moscow nightclubs. The designer bet on overt outrage: at his fashion shows, models walked down the catwalk wearing ushanka hats and fake braids. Simachyov liked to exploit the memes of the era - like t-shirts with 'Oil' written on them, stylized Cyrillic or the motto of an entire generation - 'Tsoy lives!'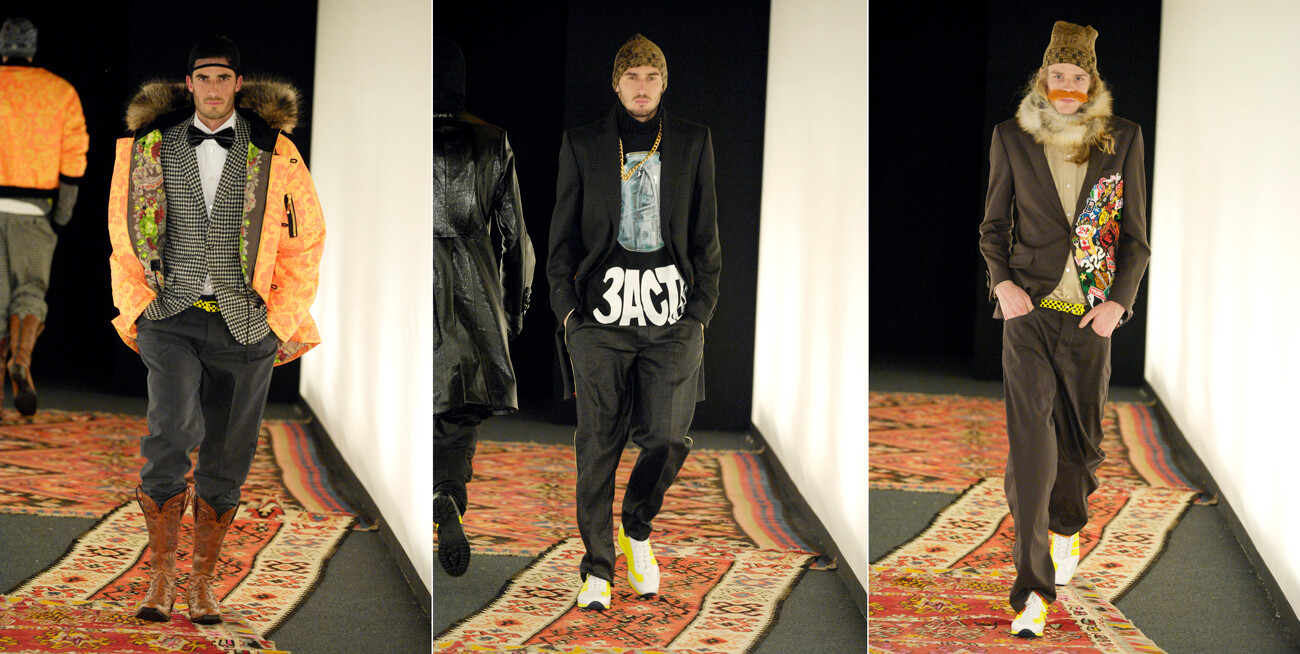 Denis Simachev fashion show as part of Autumn Winter 2008/2009 Milan Menswear fashion week
Karl Prouse/Catwalking/Getty Images
Designer Gosha Rubchinsky went even further down the path of outrageous national self-irony, a representative of the next generation. Rubchinsky's name was noticed in 2008 with his collection 'The Empire of Evil', which exploited the country's symbols in the West - like a bear, a two-headed eagle and the recognizable Cyrillic font.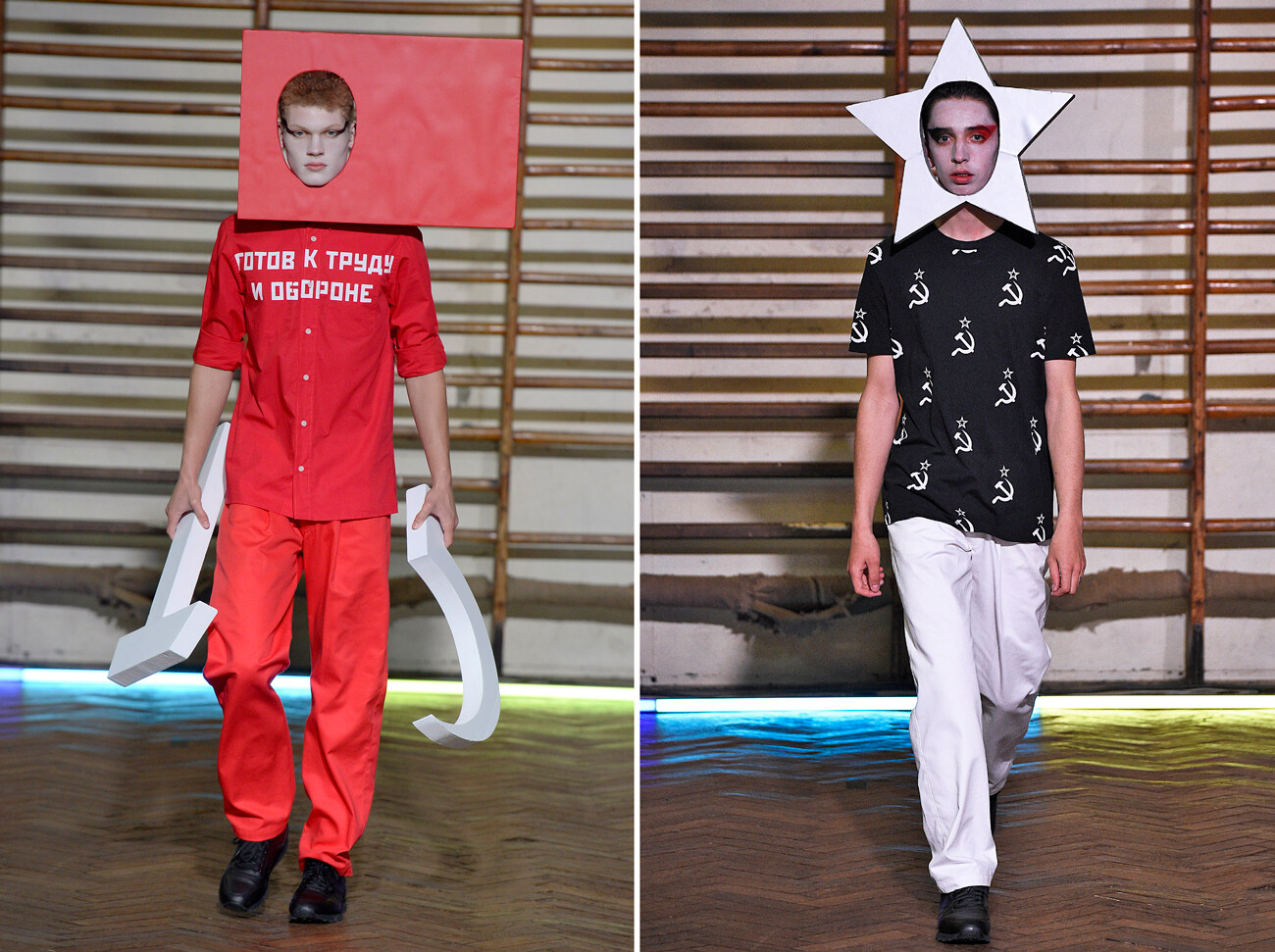 Gosha Rubchinskiy Spring/Summer 2016 fashion show during Paris Menswear Fashion Week in Paris
Catwalking/Getty Images; Victor VIRGILE/Gamma-Rapho via Getty Images
His following clothing lines, which were now bought en masse, were inspired by the street culture of urban outskirts. Gopniks with their 'wife beater' shirts, bomber jackets from the 1990s and tracksuits worn by thugs "from the hood" suddenly became ultra-popular. And, not just within the country, but also overseas.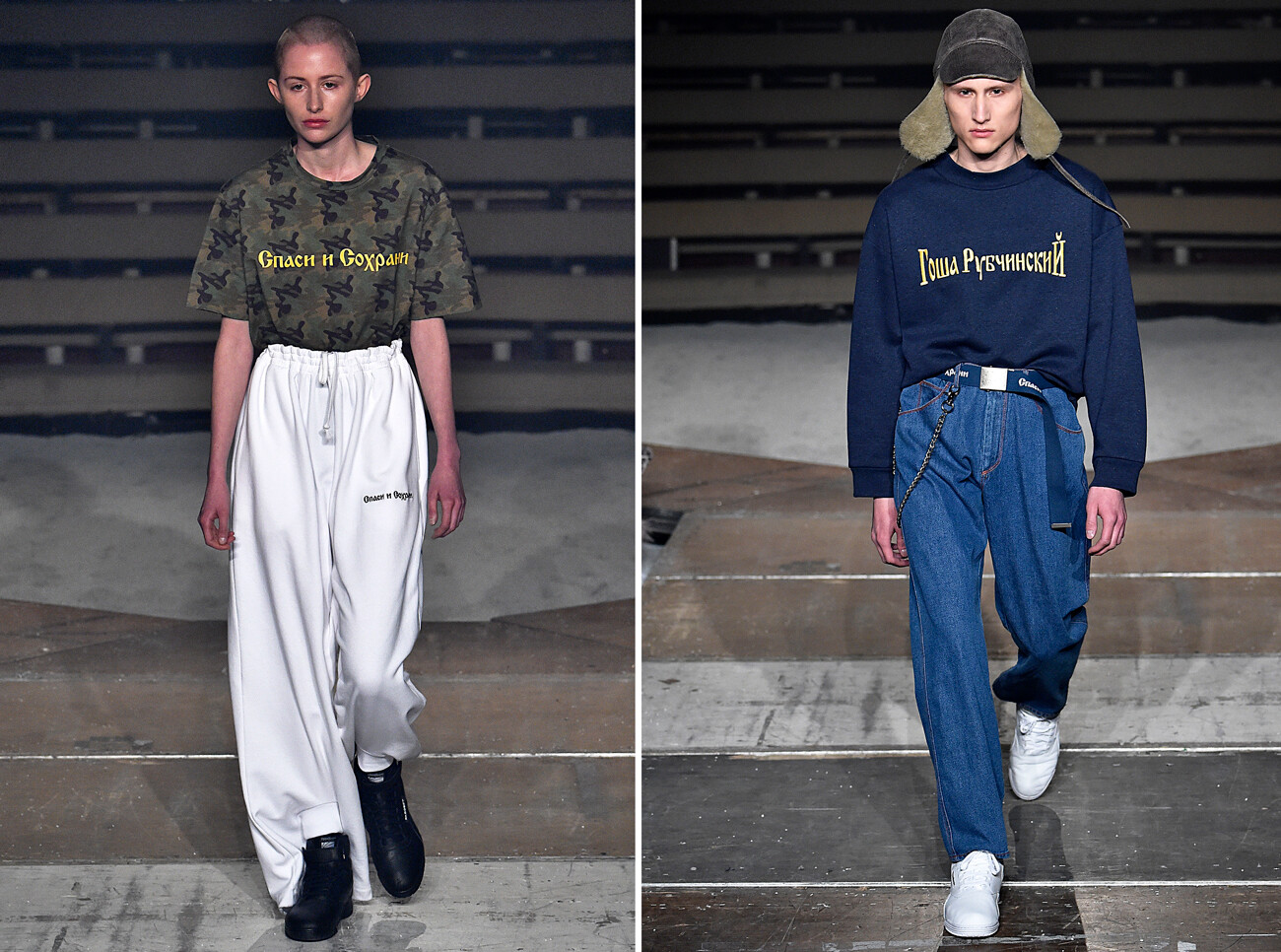 Gosha Rubchinskiy Menswear Fall/Winter 2016-2017 show as part of Paris Fashion Week
Victor VIRGILE/Gamma-Rapho via Getty Images
Rubchinsky was invited to reputable exhibitions like Pitti Uomo and he soon became a protege of the legendary Rei Kawakubo; American rappers eagerly appeared in front of the public wearing his clothing, which romanticized the street life of the 1990s.
Russian haute couture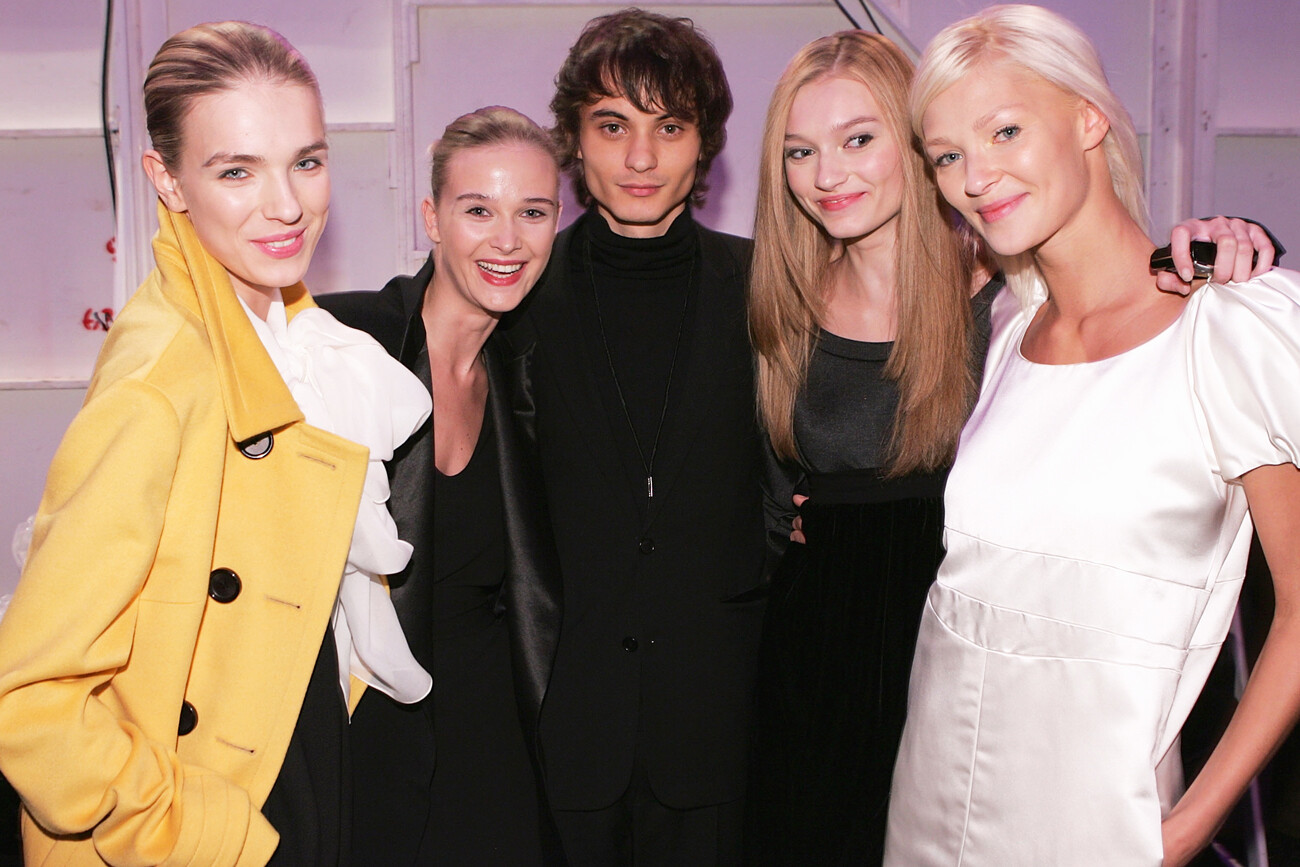 Designer Alexander Terekhov (center) at the Terexov Fall 2007 fashion show during Mercedes-Benz Fashion Week in New York City, 2007
Bryan Bedder/Getty Images for IMG
Successful Russian couture brands also started in the 2000s. Designer Alexander Terekhov trained at Yves Saint Laurent; in 2004, he presented his first clothing collection under his own brand. Alexander Terekhov looks are a "wearable" variant of fantasy. Those are the first Russian evening dresses of the socialite 2000s, which were, in no way, inferior to Parisian fashion houses; the Russian capital received a powerful expansion of them back then (a whole city block of heavyweight luxury clothing emerged - Stoleshnikov Lane near the Kremlin).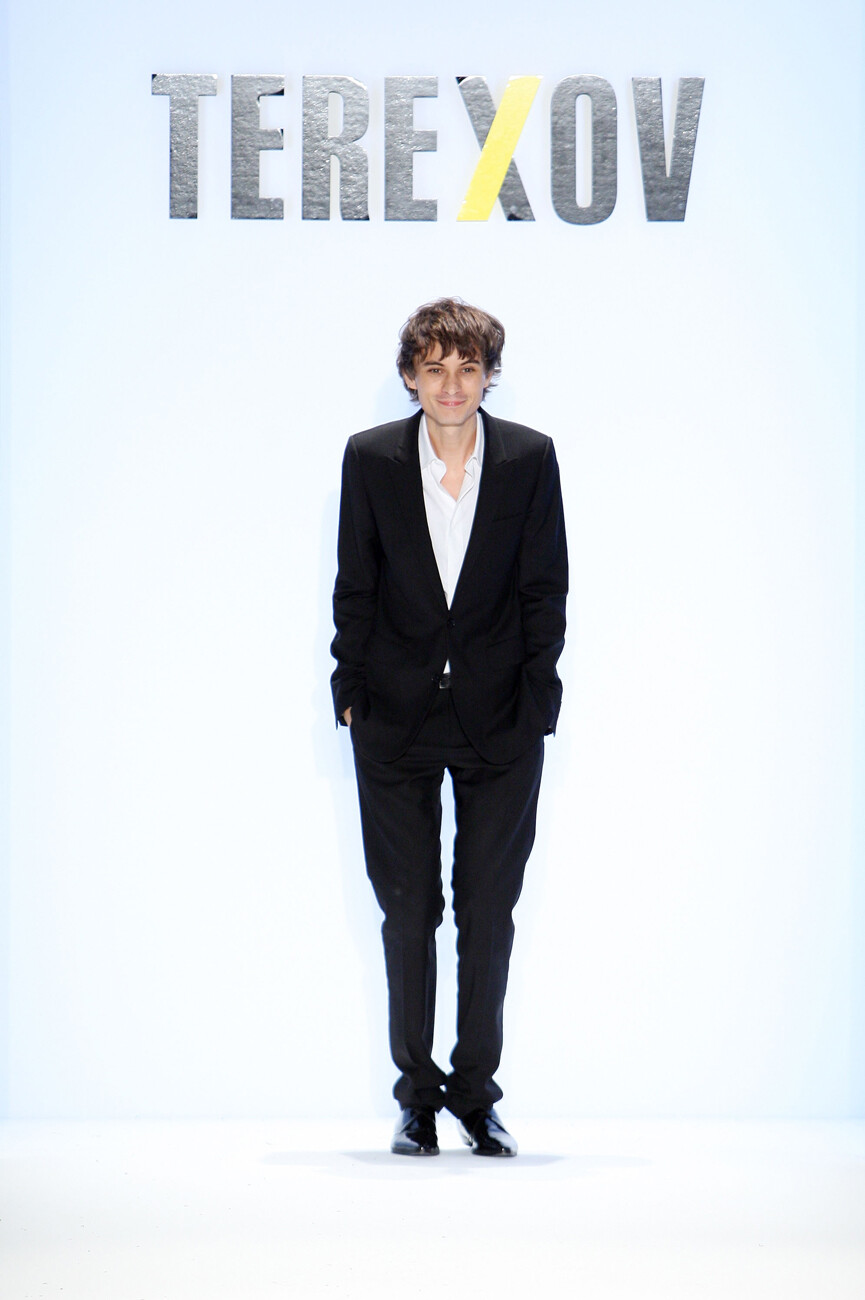 Designer Alexander Terekhov at the Terexov Spring 2009 fashion show during Mercedes-Benz Fashion Week in New York City, 2008
Frazer Harrison/Getty Images for IMG
Designer Yulia Yanina and her Yanina Couture is yet another example. The brand started back in the middle of the 1990s and secured its place in the niche of ultra-expensive special-occasion dresses after the millennium. The designer bet on complex techniques like hand embroidery and no less complex looks, where both Byzantine art and the Baroque could be noticed.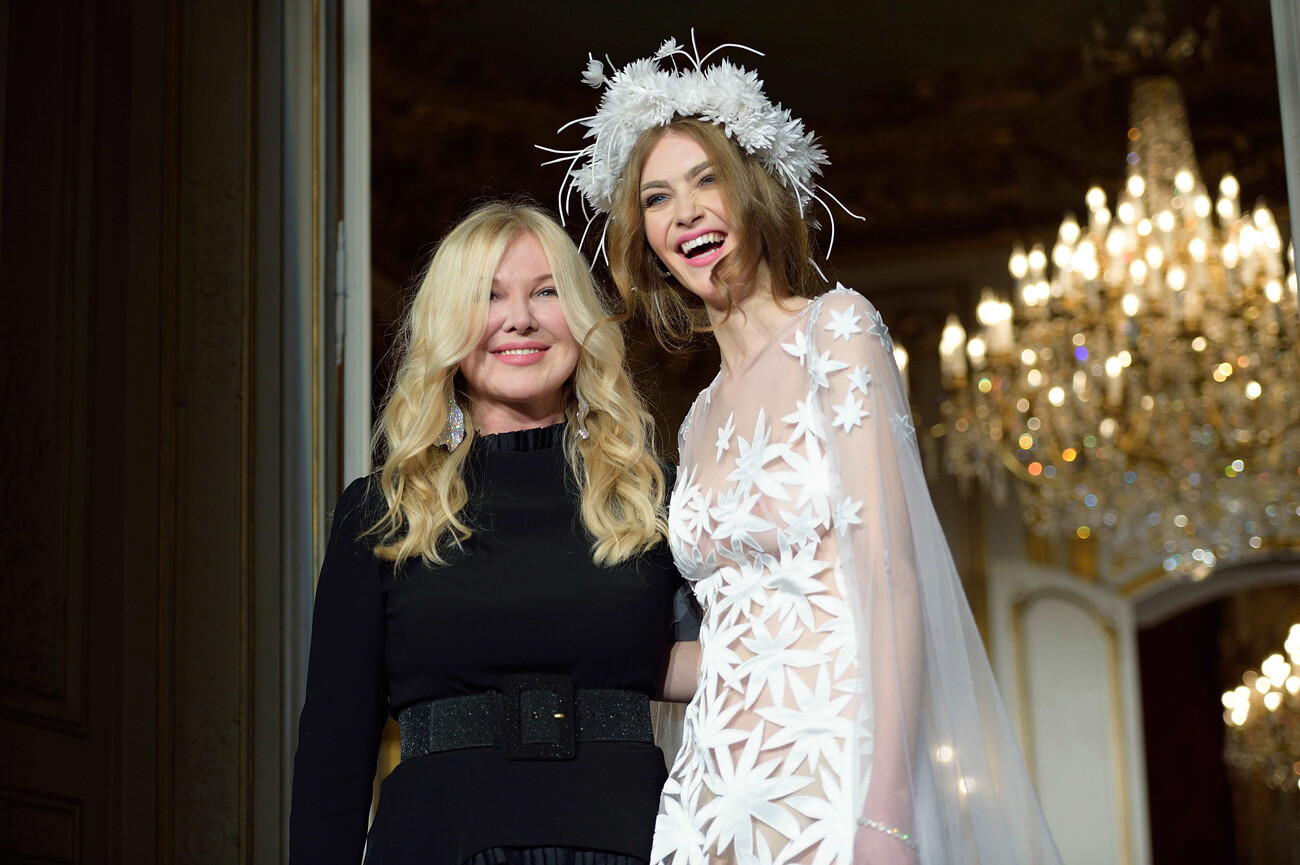 Yulia Yanina (left) at the Paris Fashion Week Haute Couture Spring-Summer 2015
ZUMAPRESS.com/Global Look Press
Clothing by Yanina, by the way, was bought not just by the new elite, but also by western celebrities. Everyone appeared in her dresses on red carpets and at the Grammy Awards - from Celine Dion and Jennifer Lopez to Lady Gaga and Beyonce.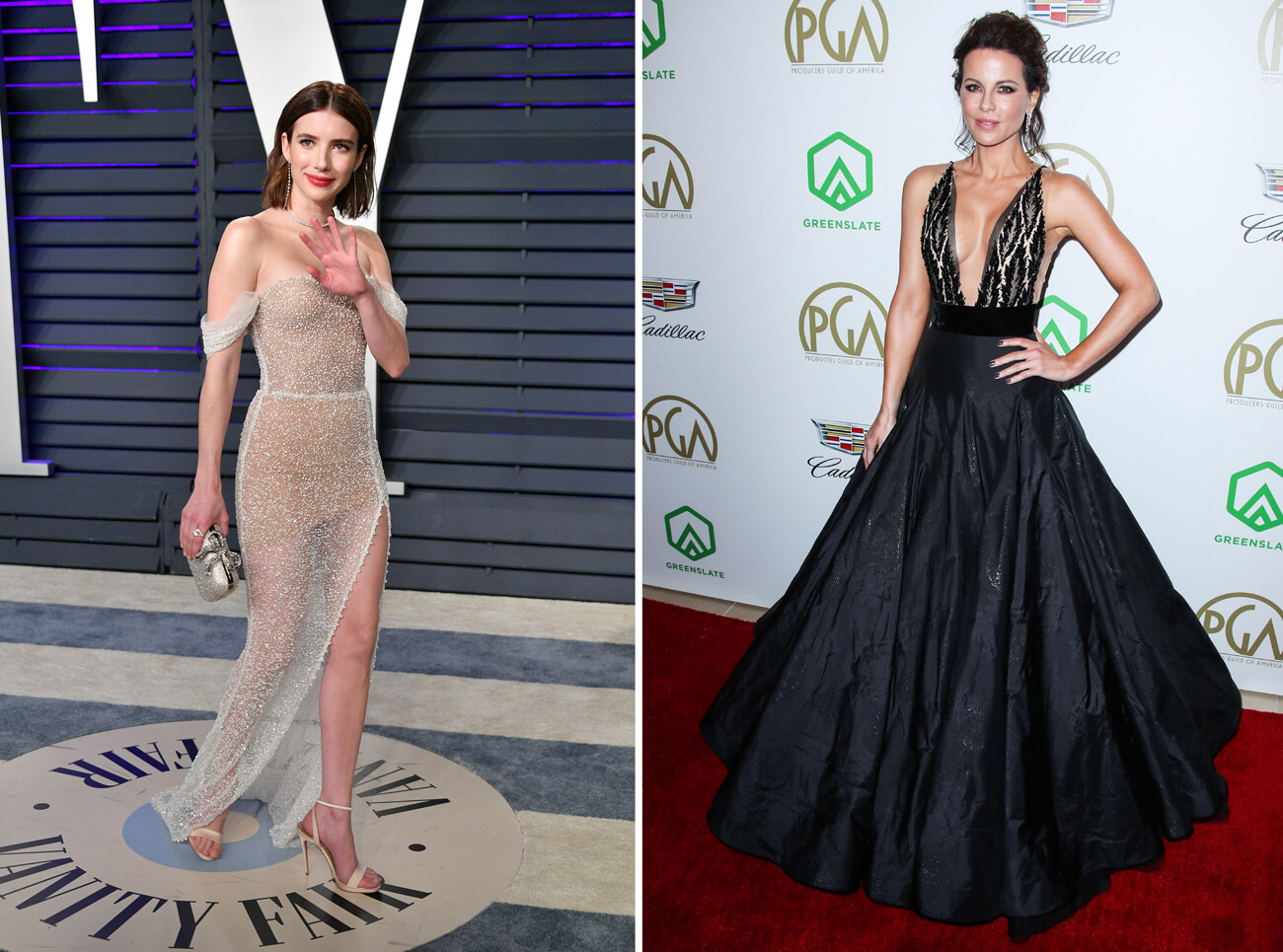 Kate Beckinsale wearing Yanina Couture at the 30thAnnual Producers Guild Awards, 2019; Emma Roberts wearing Yanina Couture at the 2019 Vanity Fair Oscar Party
ImagePressAgency/face to face/Global Look Press; Dia Dipasupil/Getty Images
Another grand lady of Russian fashion, 'Mistress of the Sable Mountain', as she was called by 'Vogue' magazine, Yelena Yarmak before the 1990s was engaged in... cybernetics. Her math education helped her build a successful business, while her creative intuition helped her turn Russian fur into a global brand. She shook the podium so hard that, in 2003 at the New York Fashion Week, she was unanimously declared 'Best foreign designer of the year'.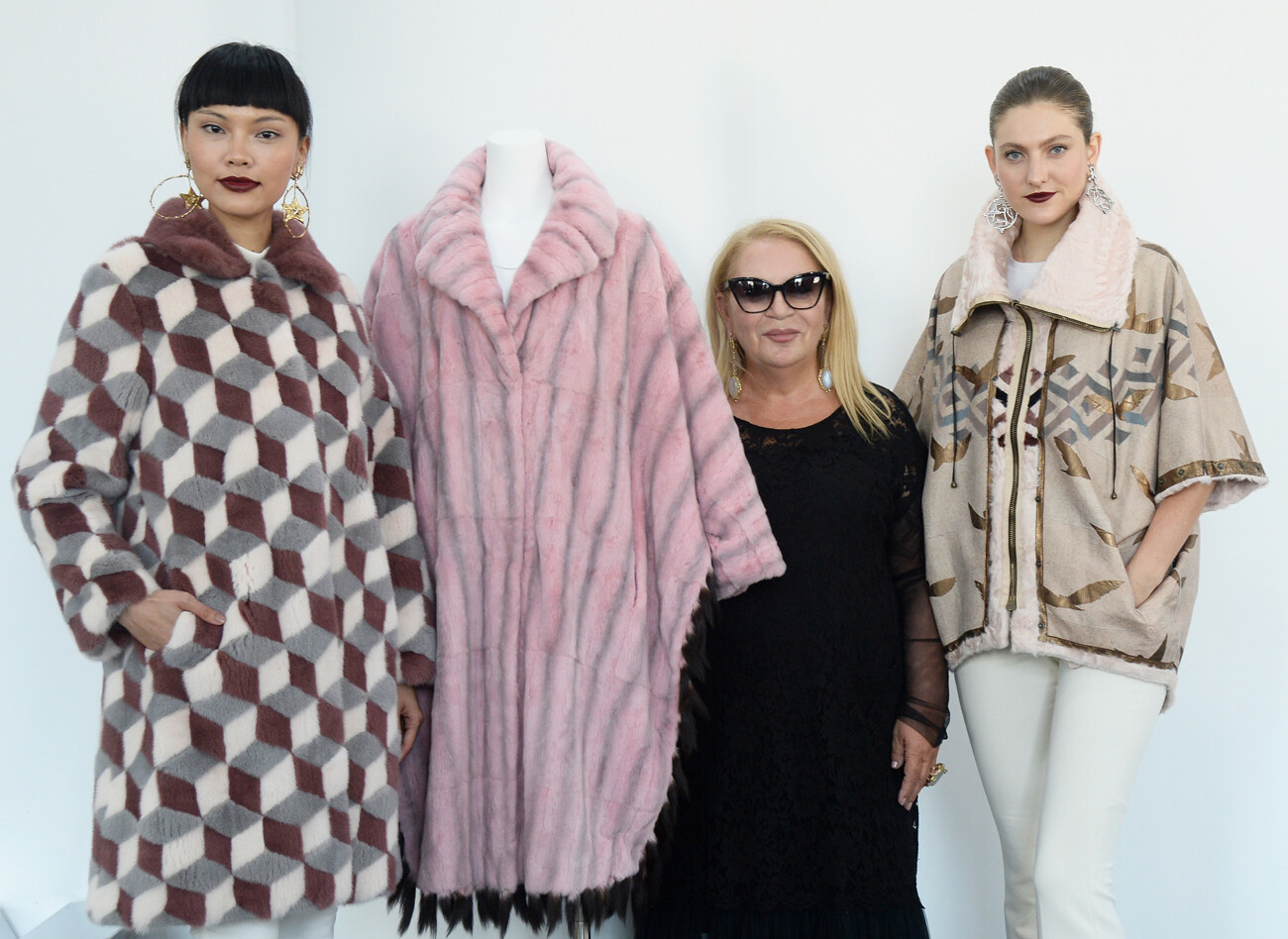 A model poses at Helen Yarmak Presentation at New York Fashion Week, 2016
Fernanda Calfat/Getty Images
The aforementioned Lady Gaga and Beyonce wear fur coats from the Helen Yarmak fashion house. The specificity of her pieces is unconventional looks; she works with fur and is not afraid to experiment. She uses both bright colors and unusual templates.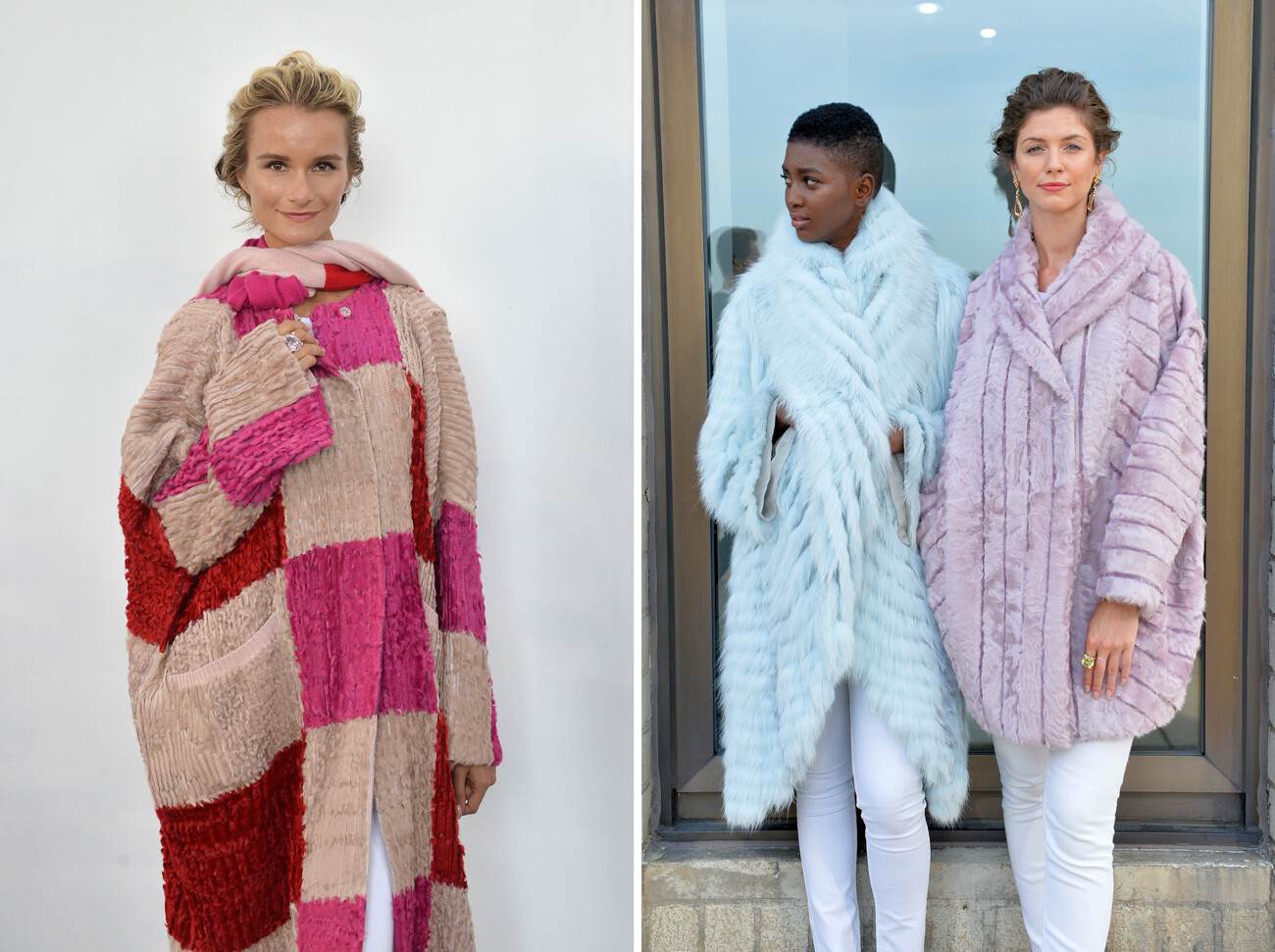 Models pose for Helen Yarmak presentation during New York Fashion Week, 2017
Noam Galai/Getty Images
By 2010, the 'Tegin Fashion House' brand by Svetlana Tegin had established itself as a premium brand; new fashion houses, also famous today, emerged - like Ulyana Sergeenko's brand (worn, for example, by Angelina Jolie). The first concept stores also appeared.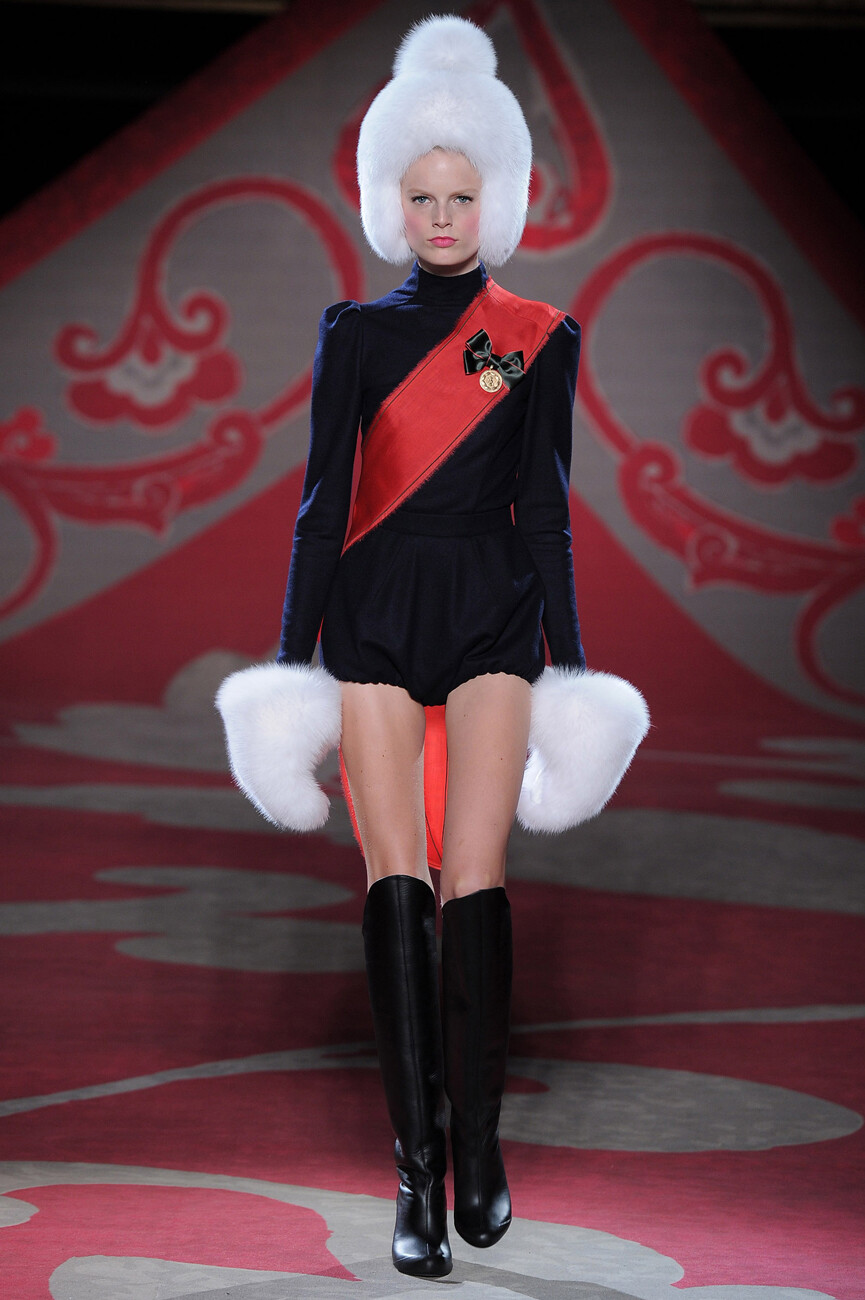 A model walks the runway at the Ulyana Sergeenko Autumn Winter 2012 fashion show during Paris Haute Couture Fashion Week
Chris Moore/Catwalking/Getty Images
And an audience began to form. Thanks to multi-brand projects like 'Sunday Up Market' and their corner stores in designer clothing department stores like 'Tsvetnoy', Russian fashion-startups gradually began to develop and sell, with the widest and the most creative audience in mind.
Dear readers,
Our website and social media accounts are under threat of being restricted or banned, due to the current circumstances. So, to keep up with our latest content, simply do the following:
Subscribe to our Telegram channel
Subscribe to our weekly email newsletter
Enable push notifications on our website
Install a VPN service on your computer and/or phone to have access to our website, even if it is blocked in your country