Almost all party leaders were drawn into illegal revolutionary activities early on - and they found themselves in prison and exile just as early.
Vladimir Ilyich Lenin
The leader of the Bolshevik Party took his first steps in the revolutionary field back at the Kazan Imperial University, where he studied to attain a law degree. In 1887, just three months after being admitted, Lenin was arrested for several days for participating in a student strike. This was his first arrest, which ended with him being expelled from the university and removed from Kazan. Later, he was acquitted and he enrolled at the St. Petersburg State University. And it was in the then capital that Lenin got truly drawn into revolutionary activities.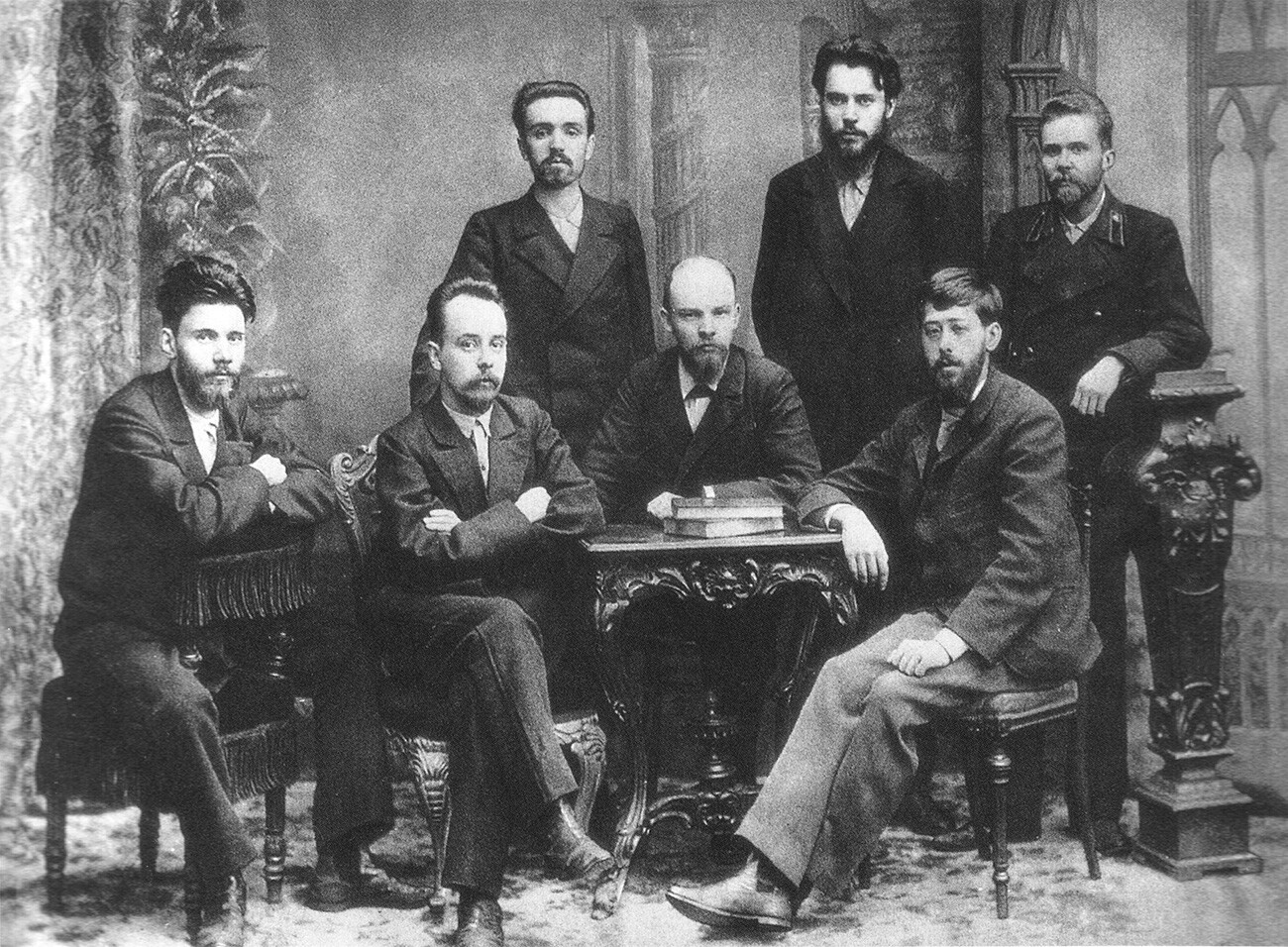 'League of Struggle for the Emancipation of the Working Class' members, 1897.
Public Domain
St. Petersburg had many Marxist clubs; in 1895, Lenin created his own - the 'League of Struggle for the Emancipation of the Working Class'. For organizing the league and for its activities he was arrested and spent a year and two months in jail. After that, he was exiled to the village of Shushenskoye (Krasnoyarsk Territory, Siberia) for three years (during this exile, Lenin married Nadezhda Krupskaya - they ended up living together for the rest of their lives). Only in February 1900, after his exile was over, did Lenin leave Shushenskoye.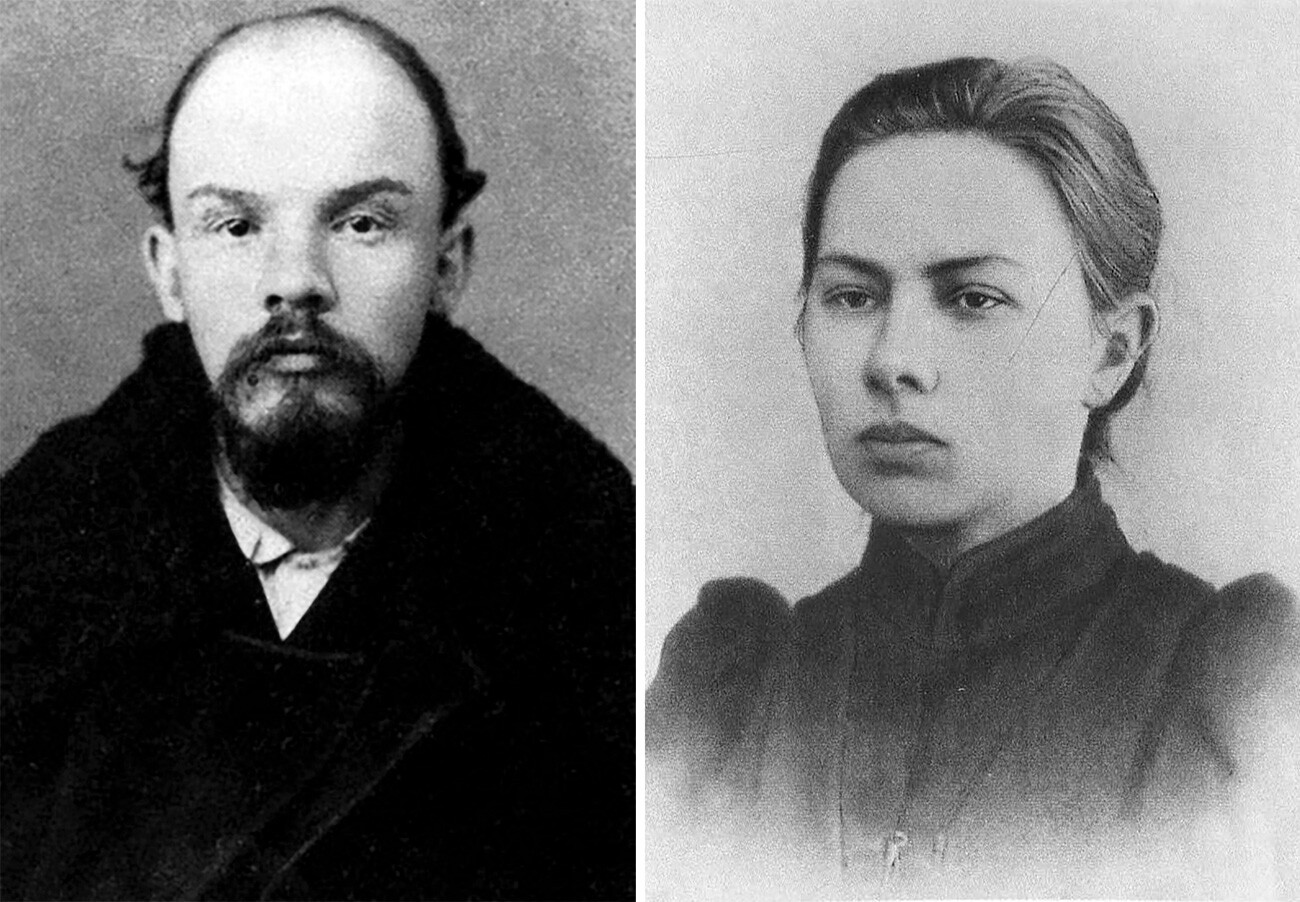 Lenin and Krupskaya, 1895.
Public Domain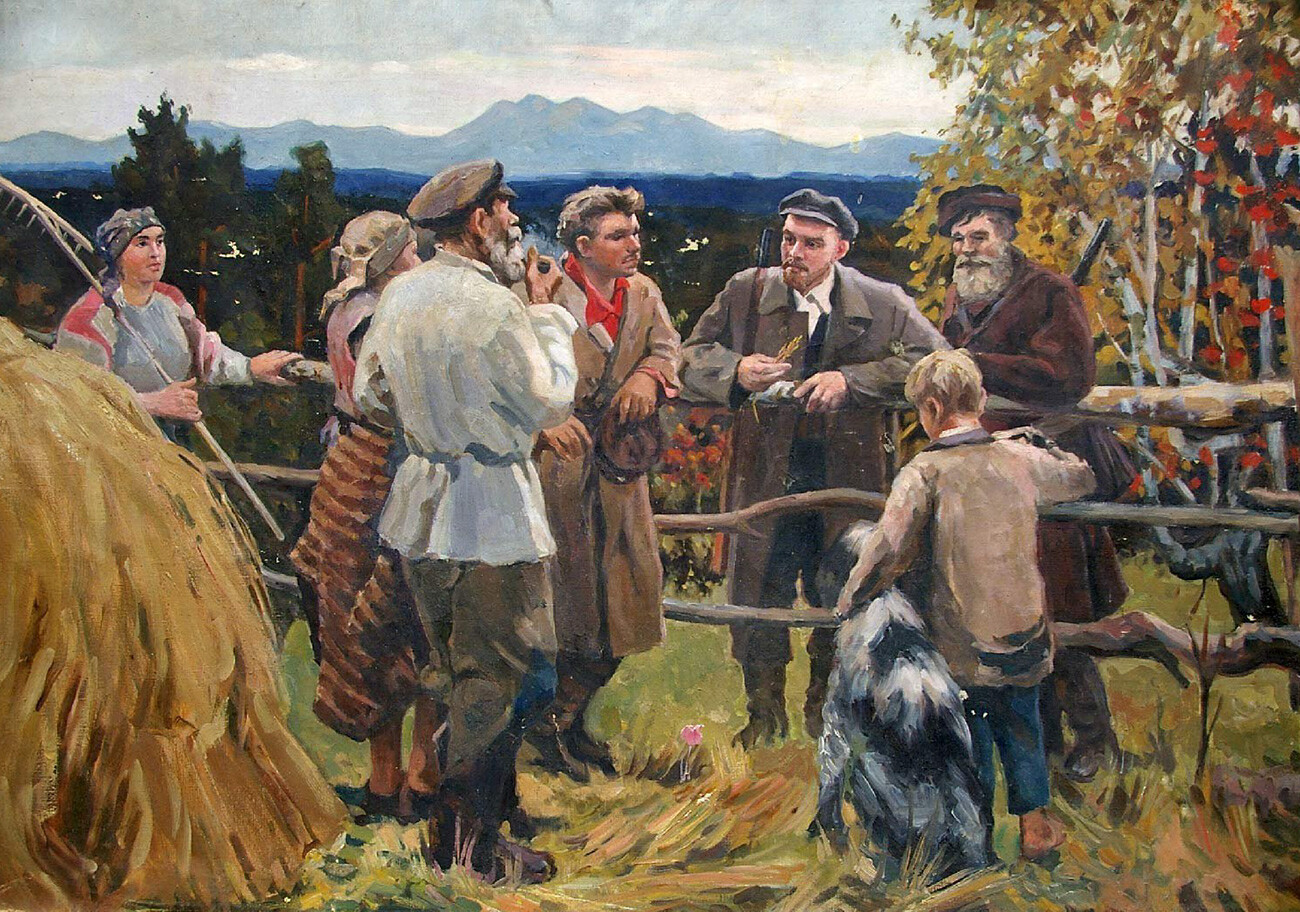 Lenin in Shushenskoye.
Vasily Basov
He didn't spend a long time as a free man - in June already, in St. Petersburg, he was arrested again for 10 days. Soon after, he went overseas. In 1914, the revolutionary was arrested in Poronin (then Austria-Hungary). A month later, he was released - Lenin avoided any further arrests after this, since he lived overseas and returned to Russia only after the 1917 February Revolution.
Total jail time, with exiles: approx. four years and three months.
Joseph Vissarionovich Stalin
The future 'father of nations' began participating in the work of Marxist clubs when he was only 15; at 17 years of age, he became a member of the Tiflis Committee of the Russian Social Democratic Labor Party (Georgia). He was arrested for the first time when he was just 22 - in Batumi in 1902. From there, he was transferred to a prison in Kutaisi and, later, exiled to Siberia. In total, after his first arrest, Stalin (back then still called Dzhugashvili) spent a year and nine months in imprisonment.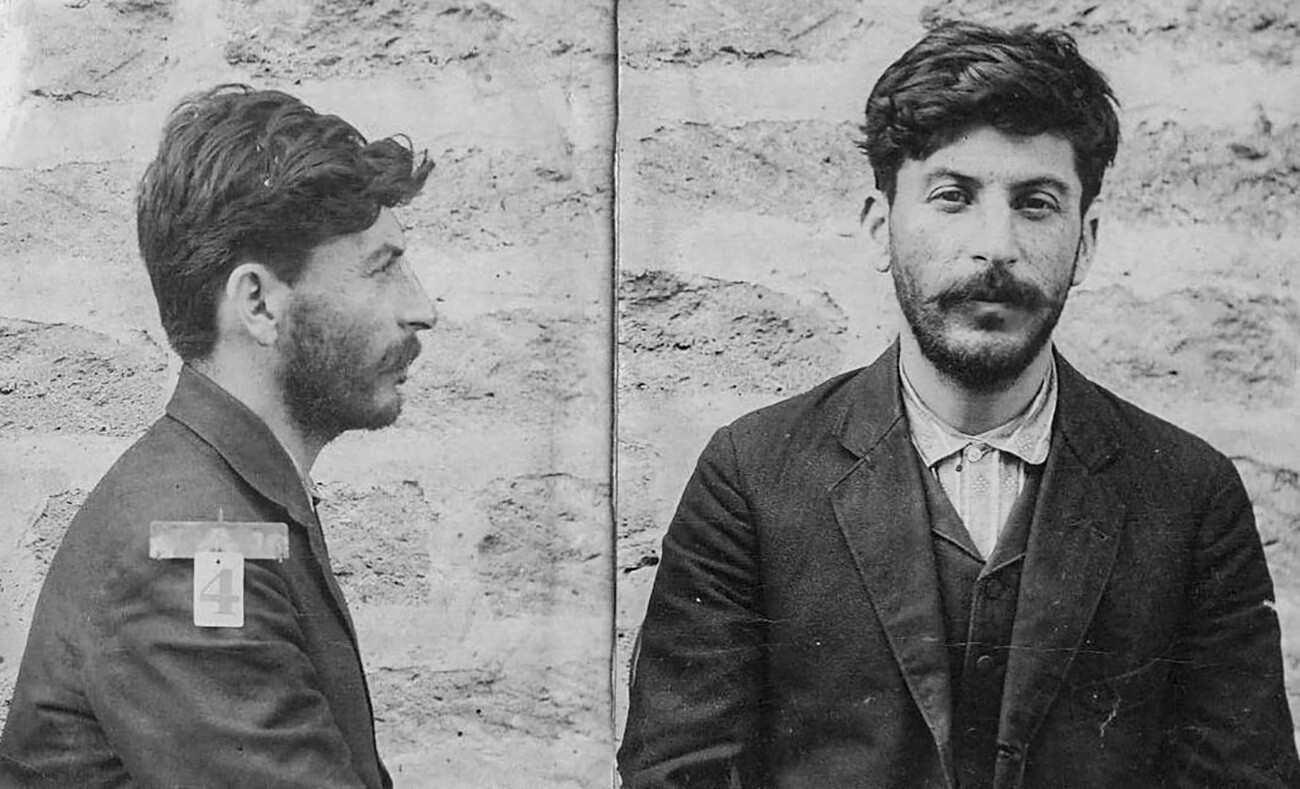 Stalin in 1910.
Public Domain
The next time Stalin was arrested was in 1908 for an attack on an armory with the goal of stealing weapons for the Party. After being imprisoned in Baku, he was exiled to the Vologda Governorate (the north of the European part of Russia), but he escaped on June 24, 1909. Soon, he was arrested again and sent back to finish his exile. He remained in Baku until 1911, after which he was exiled to Vologda under police surveillance. In 1912, Stalin fled and, in 1913, he was, yet again, exiled under police surveillance, but, this time, to the Turukhansk Territory in Siberia. Later, along with his future colleague, revolutionary Yakov Sverdlov, he was relocated to the Siberian village of Kureyka, beyond the Arctic Circle. From there, Stalin couldn't escape - and he remained in the village until 1916.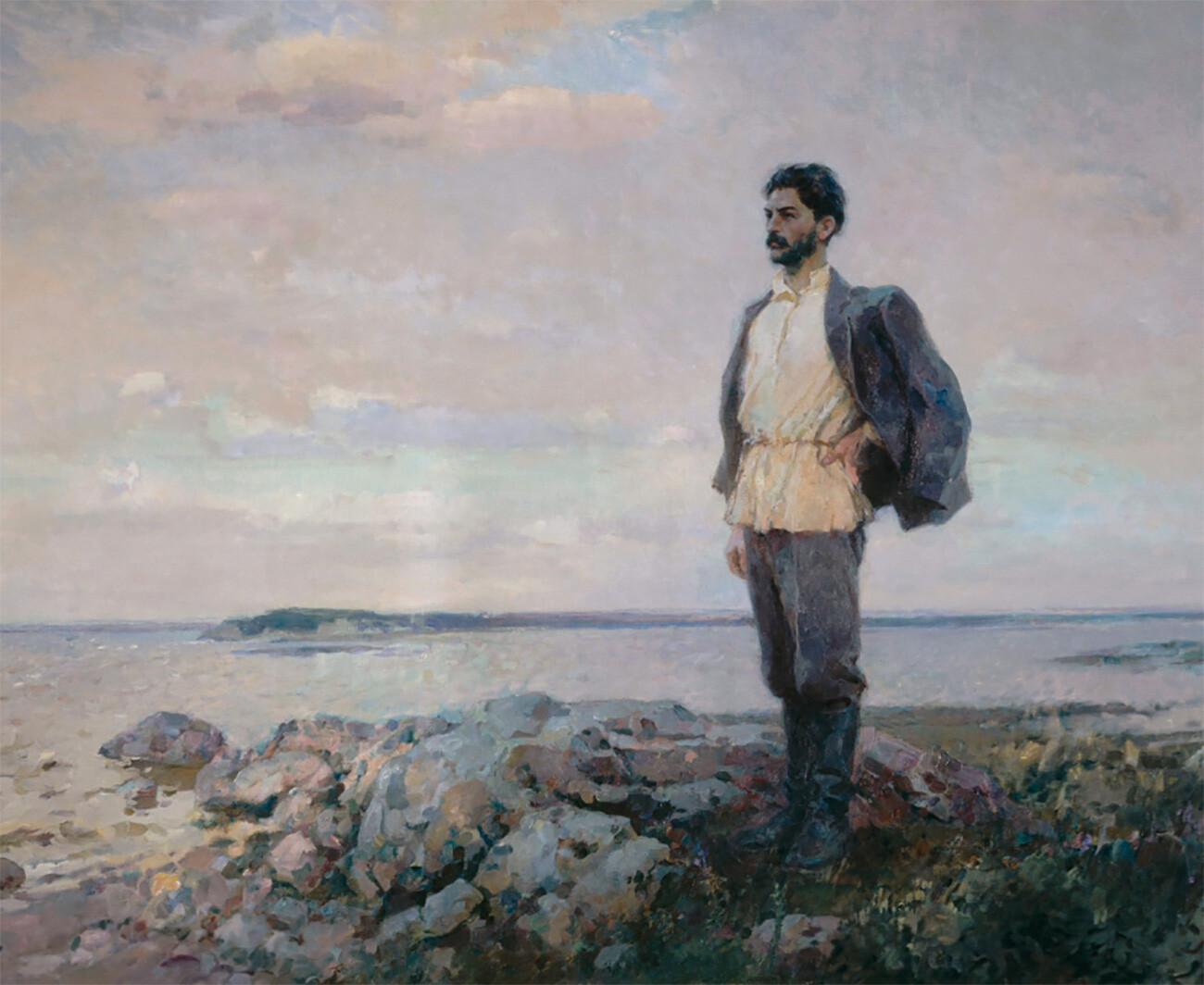 Stalin in the Turukhansk Territory.
Yaroslav Nikolaev
Stalin welcomed the news of the February Revolution in Achinsk - a city located approximately 1,000 kilometers away from Kureyka. Stalin was sent there along with other exiles to be conscripted into the military. But, he was unfit to serve and spent the rest of his sentence in the city, after which he returned to Petrograd in March 1917.
Total jail time, with exiles: approx. eight years and five months.
Leon Davidovich Trotsky
The direct leader of the October Revolution and the creator of the Red Army became interested in Marxism when he was a graduating class student in college. In 1897, when he was 17, Trotsky (who went by the last name Bronstein then) participated in forming worker circles. And, at 19 years old, Trotsky was arrested for the first time. After almost two years in prison, the court sentenced him to exile in Eastern Siberia for four years. However, Leon managed to escape in August 1902.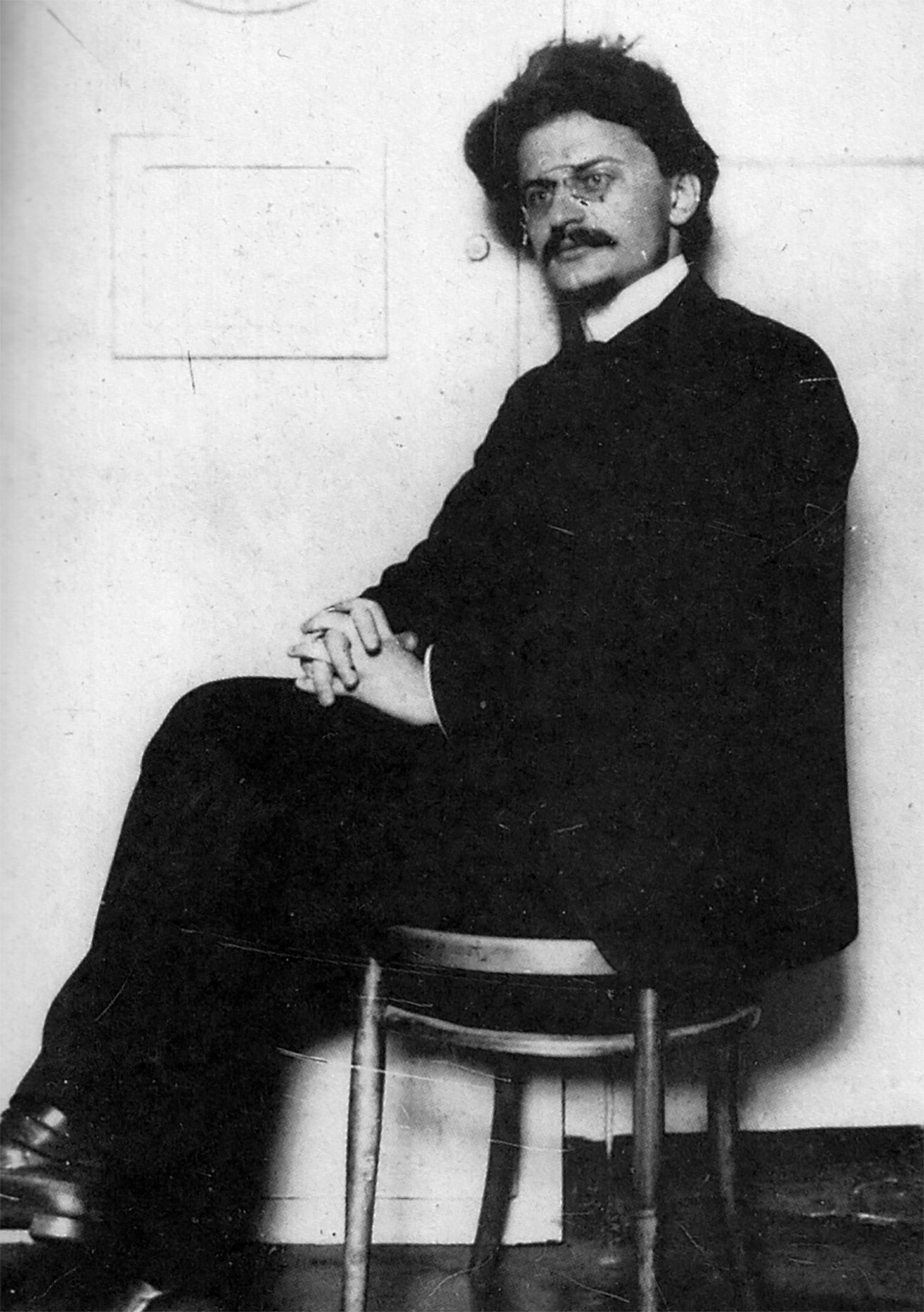 Trotsky prisoned in Saint-Petersburg, 1906.
Public Domain
Trotsky fled overseas, but, in 1905, he decided to return to the Russian Empire. Despite his secrecy, he was tracked down and arrested in December of the same year and was sentenced to an indefinite exile in Siberia. In February 1907, he escaped again - and his second emigration began.
In April 1917, he was apprehended by British authorities in the port city of Halifax. Soon, he was released and went to Petrograd. In July, he was arrested yet again, this time on suspicion of collaborating with German secret services - the revolutionary was free again in September.
It would seem that from October 1917 onward, Trotsky was supposed to become untouchable. But, after Lenin's death, party infighting began and Trotsky lost in his battle against Stalin. In November 1927, he was expelled from the Party; in January 1928, he was exiled to Alma Ata (Kazakhstan), from where Trotsky managed to go overseas. There, he was forced to change his place of residence many times and, in 1935, he ended up in Norway. In September 1936, Norwegian authorities, under pressure from the USSR, transferred Trotsky to house arrest. In December of the same year, he received a Mexican visa and left.
Total jail time, with exiles: approx. seven years and seven months.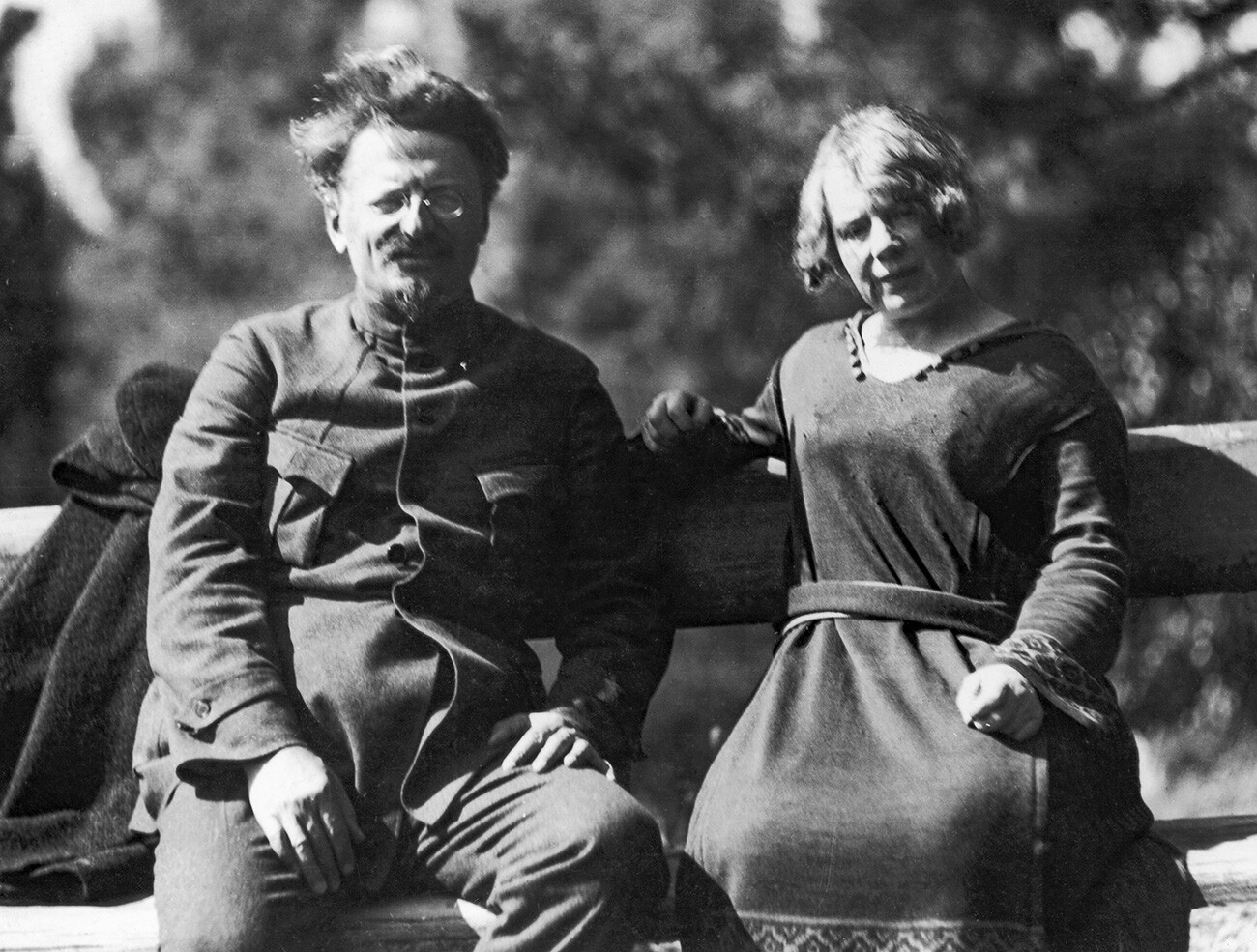 Russian revolutionary Leon Trotsky with his wife Natalia Sedova, 1924.
Topical Press Agency/Hulton Archive/Getty Images
Felix Edmundovich Dzerzhinsky
The future creator of the Soviet state security organs joined the social democrats at 18 years of age, when he was still a gymnasium student in Vilnius (Lithuania). In 1896, he abandoned his studies to fully dedicate himself to the revolution.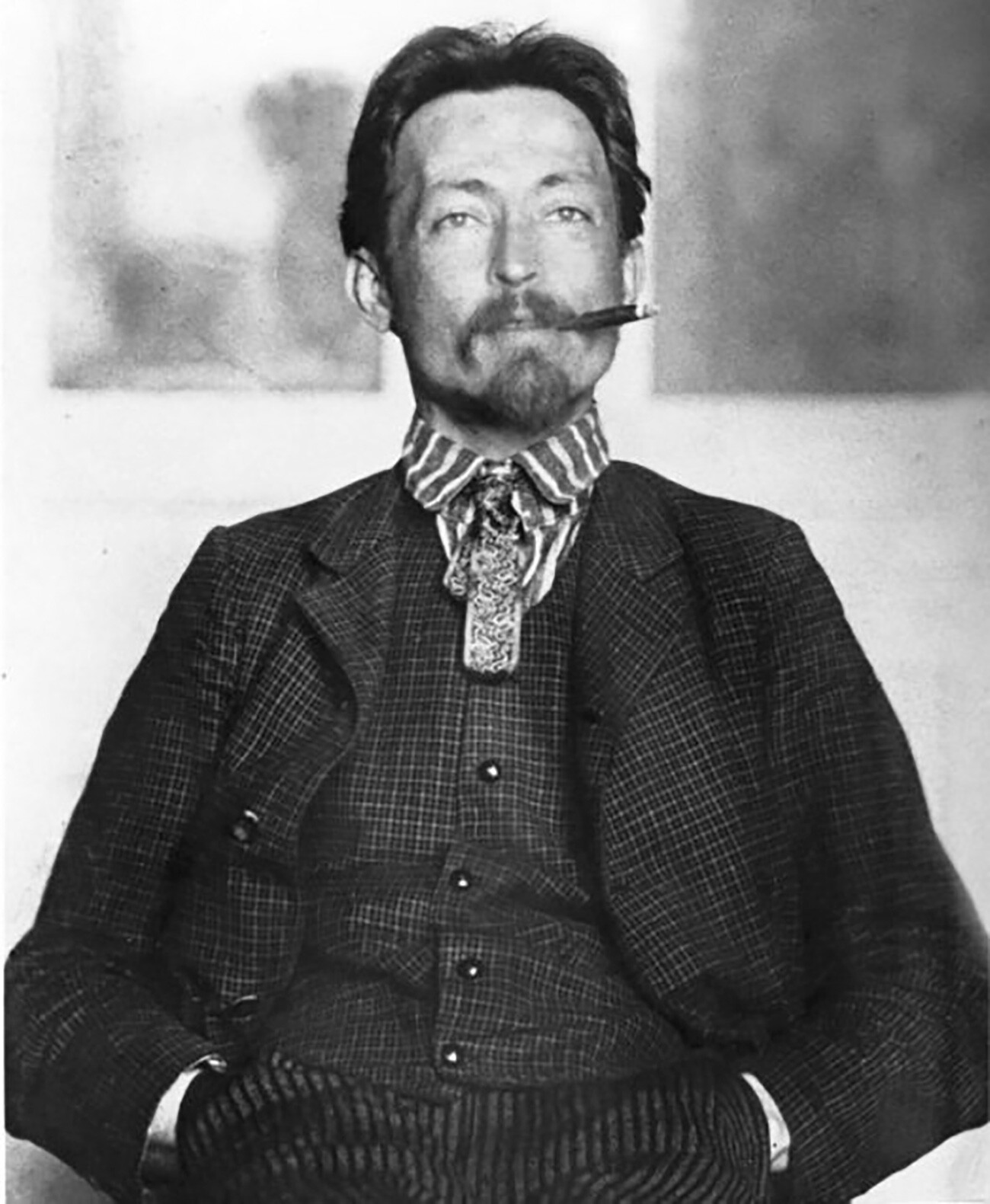 Public Domain
In July 1897, Dzerzhinsky was arrested for the first time. Then, in May 1898, he was exiled for three years to the Vyatsk Governorate (the territory of the modern Kirov Region and Udmurtia, about 1,000 kilometers from Moscow), but, in August 1899, he escaped again. In January 1900, however, authorities caught him again. This time, Dzerzhinsky was exiled for five years to Eastern Siberia; and, in June 1902, he escaped his exile again. Until 1905, the revolutionary was overseas and, upon returning to Warsaw, he was arrested. But, Dzerzhinsky was soon released under amnesty, due to the 1905 Revolution.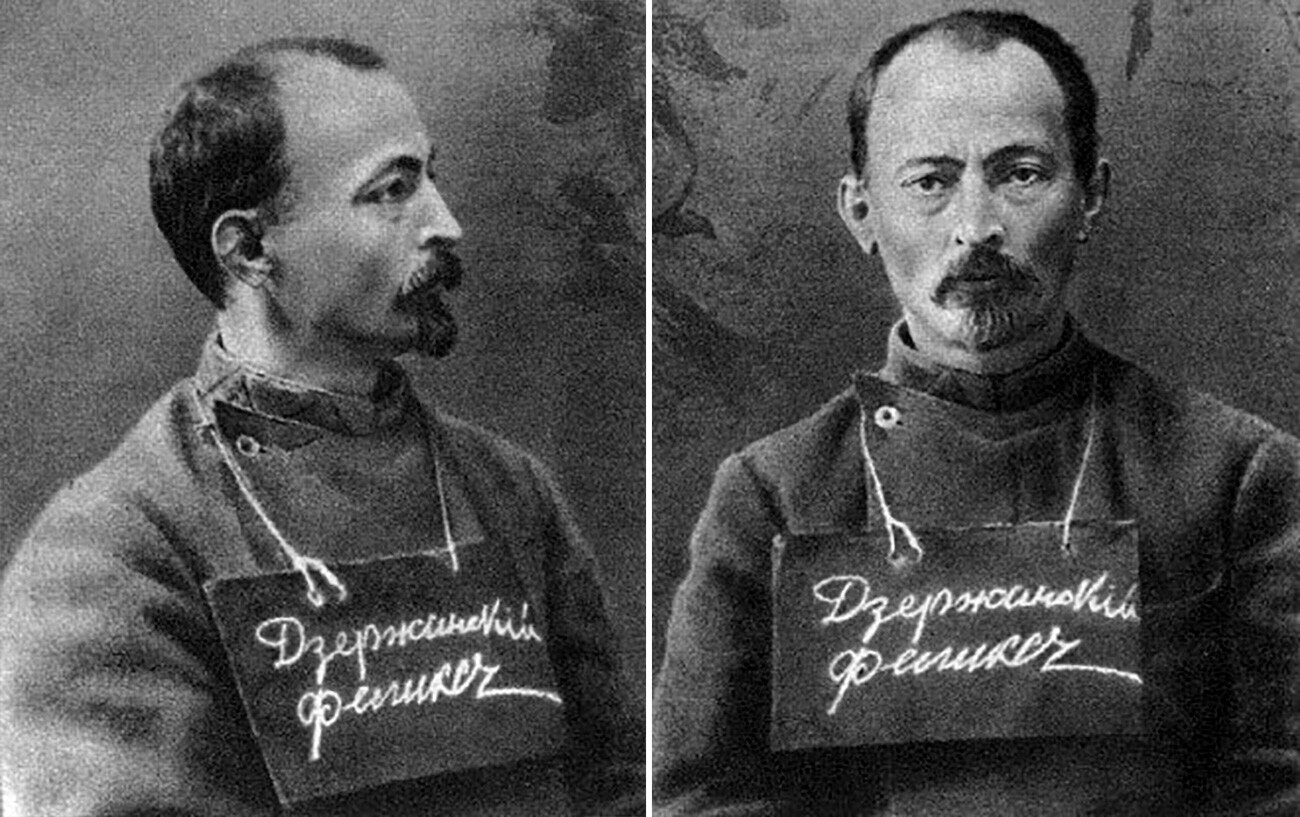 Public Domain
Dzerzhinsky ended up in prison again in 1906 already - he was released half a year later on bail. In 1908, the revolutionary was arrested again and, considering all his achievements in the revolutionary field, he was sent into permanent exile to Siberia. Felix escaped in December 1909 for the third time. He went overseas once more.
Having returned to Warsaw in January 1912, Dzerzhinsky was successfully hiding from the authorities until September. Then, his luck ran out. He was imprisoned for two years before he was sentenced to three years of hard labor. This time, Felix couldn't avoid his punishment and he got out of prison only in 1917, thanks to the February Revolution being victorious.
Total jail time, with exiles: approx. 12 years.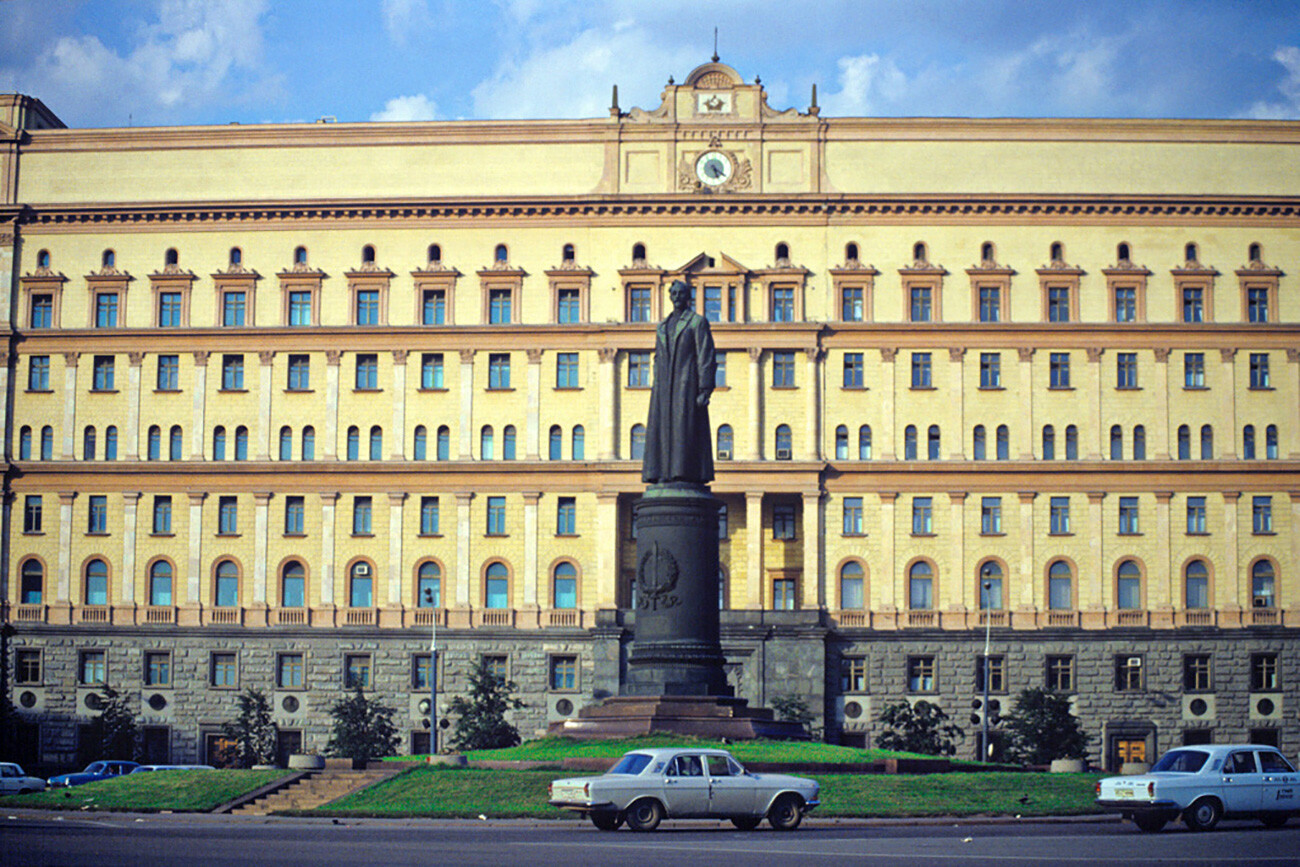 Monument to Dzerzhinsky on Lubyanka Square in Moscow (dismantled in 1991, now can be found in Muzeon park).
Vladimir Fedorenko/Sputnik
Nikolai Ivanovich Bukharin
Nikolai Bukharin, a member of the Executive Committee of the Communist International (the governing body of the Communist Party) and, later, the leader of the right opposition, was a member of a radical student group back when he studied at a lyceum.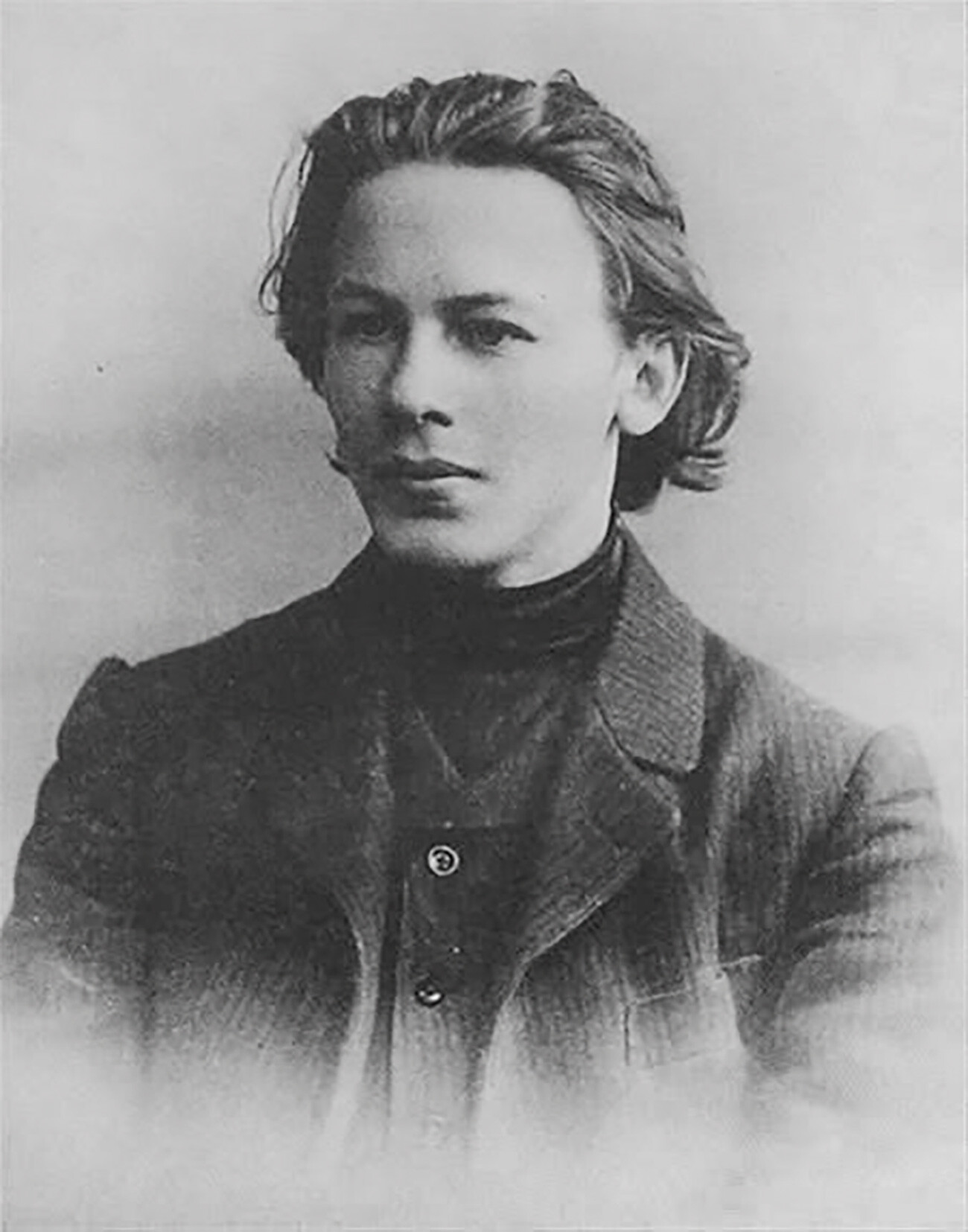 Public domain
His first arrest occurred in 1909. He was released a month later and went underground. But, at the end of 1910, police apprehended all Moscow Party leaders, including Bukharin. In June 1911, he was sentenced to three years of exile in Onega (Arkhangelsk Region, the north of the European part of Russia), but the revolutionary escaped in August. Right until 1917, he held off returning to Russia.
Overseas, he was also arrested many times for short periods of time. Upon returning to Russia, he was arrested for several more days in Chelyabinsk (the Ural Mountains, about 1,700 kilometers from Moscow) for spreading propaganda amongst sailors.
After that, Bukharin became one of the most prominent Party politicians. But, a conflict with Stalin destroyed Bukharin's political career. He and two more Party politicians were accused of straying away from the Party line - and, in November 1929, Bukharin was expelled from the Politburo. In January 1937, he was charged with conspiratorial activity. In February, he was arrested and kept in prison right until his execution by a shooting squad in March 1938.
Total jail time, with exiles: approx. two years.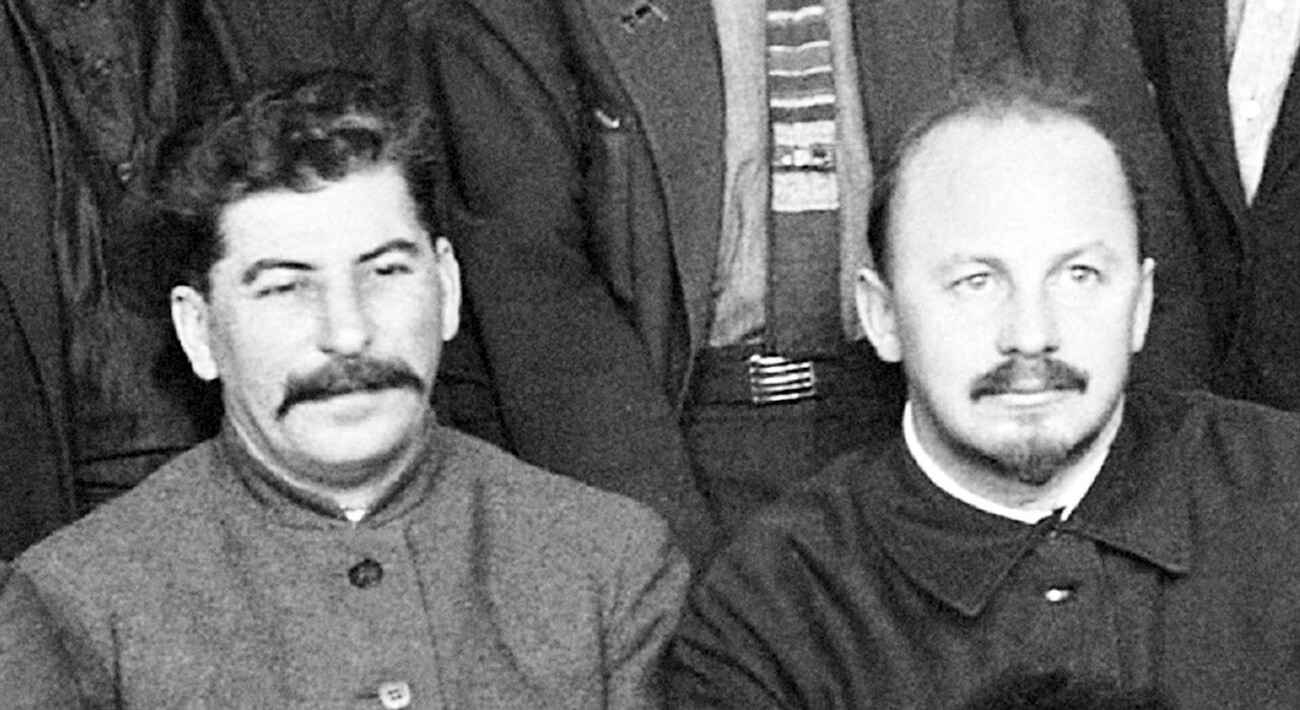 Public domain
Dear readers,
Our website and social media accounts are under threat of being restricted or banned, due to the current circumstances. So, to keep up with our latest content, simply do the following:
Subscribe to our Telegram channel
Subscribe to our weekly email newsletter
Enable push notifications on our website
Install a VPN service on your computer and/or phone to have access to our website, even if it is blocked in your country